Ludwig Mies Van der Rohe Barcelona chair, designed exclusively for The German Pavilion, was that country's entry for the International Expo in Barcelona in 1929. Yes, 1929! This is a chair that doesn't look dated at all! It's still just as popular if not more so! The white leather Barcelona chair looks beautiful in this light grey living room.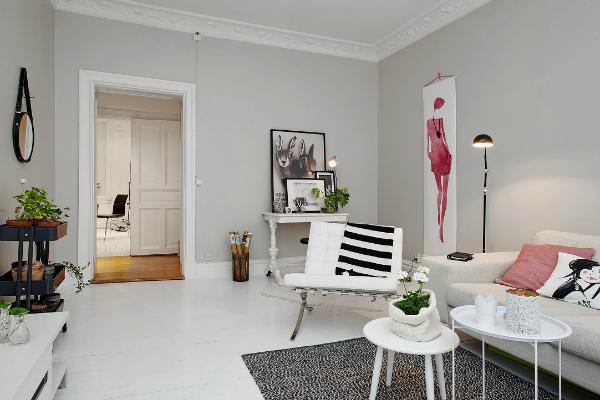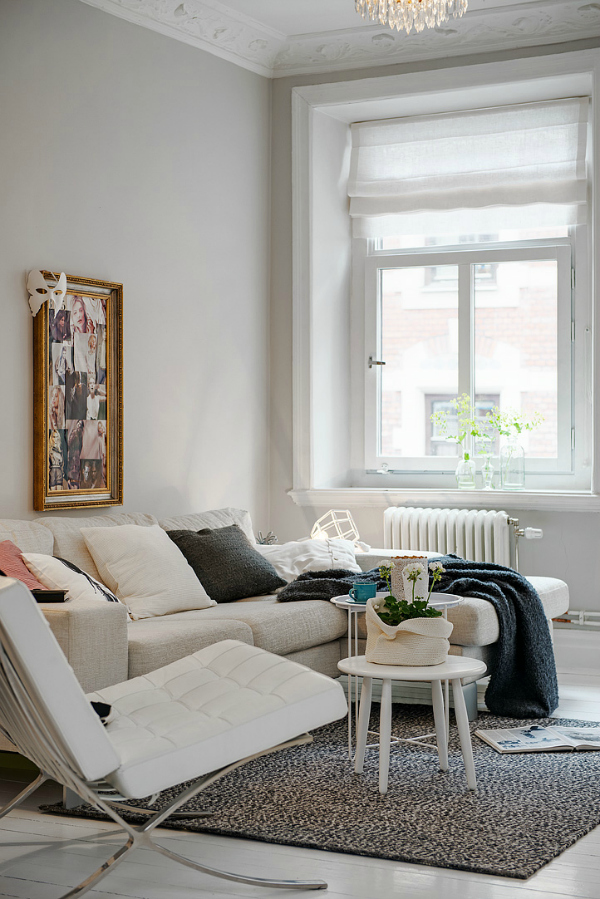 The Barcelona Chair Replica is available in Italian leather (antique brown, black, brown, cream, dark brown, red, tan brown and white) and Pony Hide (black/white and brown/white) with or without Ottoman from £449. Delivery cost: FREE to UK mainland, £10 to other UK areas, £99-£139 to Europe.
We also stock the Barcelona Daybed.