For anyone who isn't aware, the Eames Eiffel Chair range is made up of plastic side chairs, armchairs, and rocking chairs from the iconic mid-century design duo.
How have the dining chairs been made to be "As Intended"?
Eames designed the Eiffel Chair range to be affordable so everyone can enjoy, so as Eames would have wanted, we are now making our Eames Dining Chairs more affordable so that everyone can have the designer look at a lower price. In no way have the chairs been compromised in quality to achieve this, actually the opposite with the introduction of softer feet and new manufacturing methods means the chair is the same standard if quality whilst remaining faithful to the original design.
Our Pash Classics collection has also been pared back to feature a curated range of 8 coloured seat tops. These colours have been specially chosen to complement the wide range of interior design styles that the chairs correspond with. Because we are now only producing curated colours, our manufacturing costs have been reduced and we are passing this onto our customers.
How The Plastic Seat Is Made
The ergonomically designed shell styled seat is comfortable to sit in for hours and is suitable for any individual. The ABS plastic used to create the seat top is moulded so it can be made from one continuous material rather than multiple pieces joined together.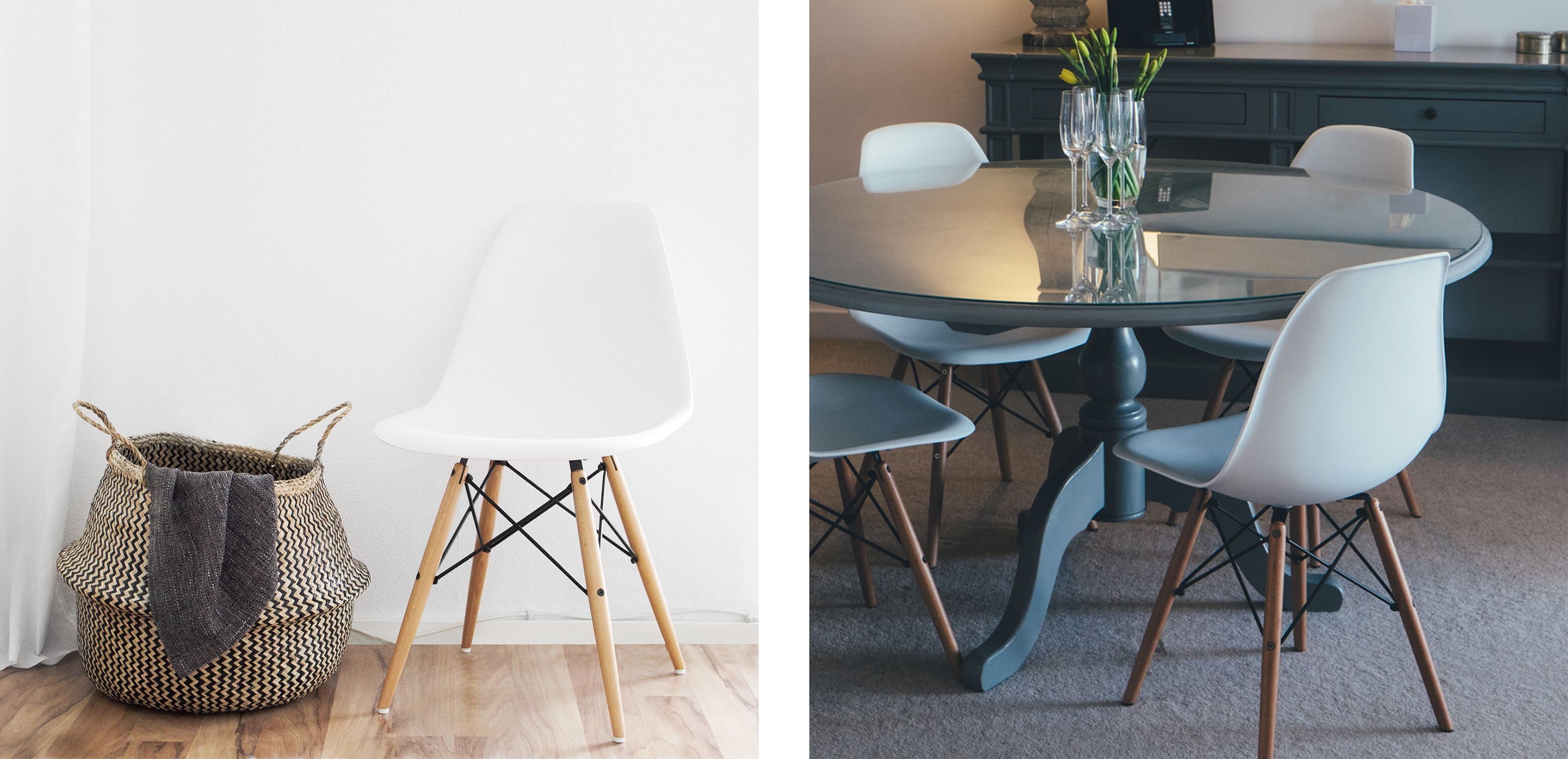 How They Got Their Nickname Eiffel?
So why are they nicknamed "The Eiffel Chairs"? This term was coined from the original all steel frames that have a close resemblance to the famous Paris landmark. The DSW & DAW Chair were produced later with their incorporated wooden and steel frame base.
These timeless and beloved designs seem to always be in high demand due to their versatility and style. They are one of a few modern plastic dining chairs that remain stylish.
Versatile For Homes & Businesses
The durable design is a favourite for home and businesses alike. A lot of cafes, restaurants and waiting rooms put their trust in this design for its timeless style and hard-wearing quality.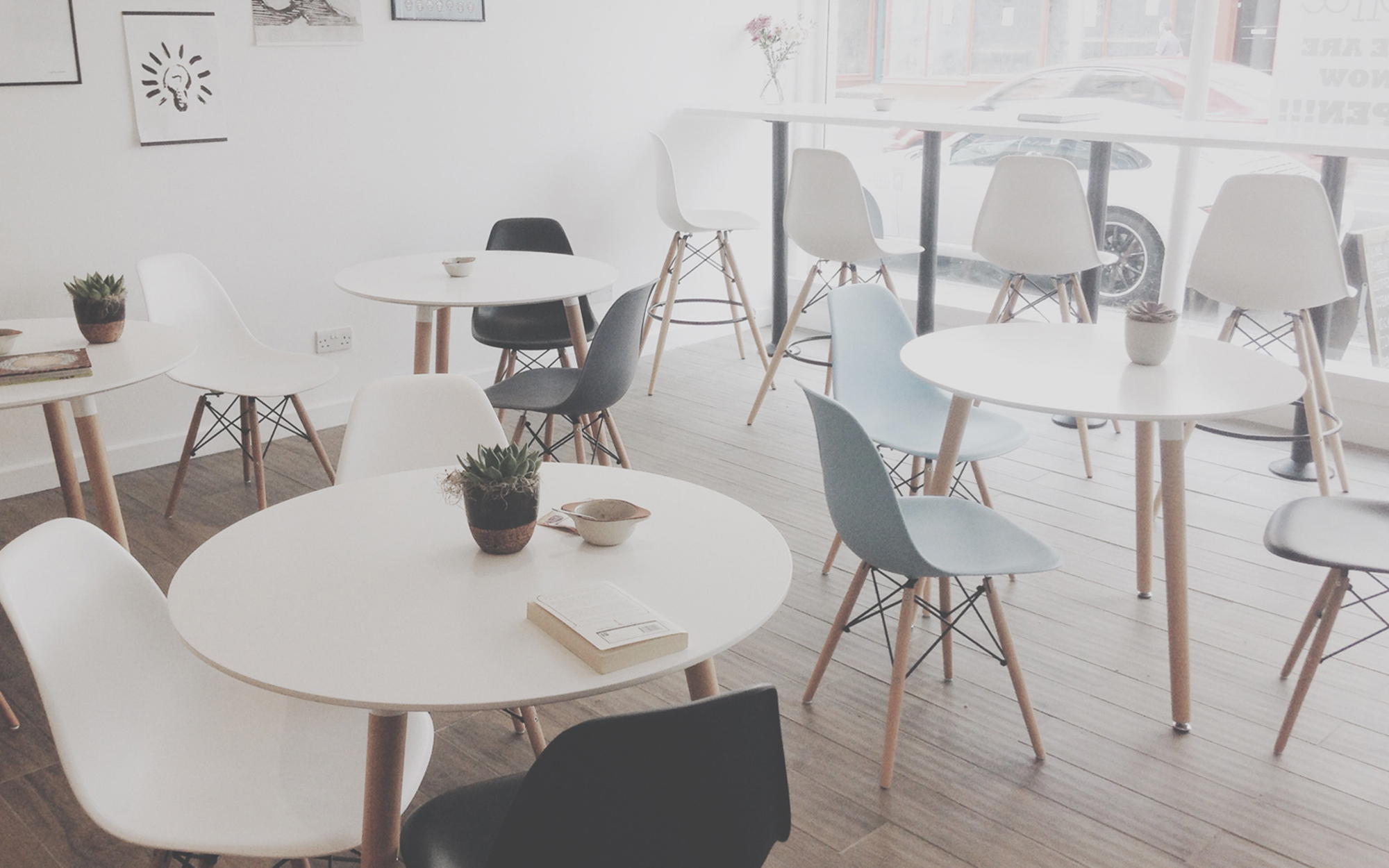 What Makes The Eiffel Chair Range Special
The plastic chairs are easy to clean making them maintainable, hygienic and perfect for families. The high-quality materials make the chairs long-lasting and able to take on everyday knocks and bumps that come with constant use. The high pigmented colours ensure a colourful and vibrant addition to any setting.
Pash Classic's Curated Colour Choice
Available in a vast range of coloured seat tops, we felt there were too many options making it harder to choose the right one.  Also a lot of the colours only had a slight difference between shades. We have narrowed the choice down to a versatile range of curated colours. These include white, black, dark grey, mid-grey, beige, ocean, mustard, and forest green.
Monochrome colours are easily the most popular colour choices as they are simple to style and suit a lot of interior colour schemes. These are the colours that never seem to go out of fashion even with trends constantly changing.
Mustard yellow was chosen as it was a popular mid-century colour and is great to use to make a statement. Paired among a muted colour palette, mustard can be a lot more usable than you may have originally thought. While it is a strong colour, it coordinates and complements a lot of other hues and shades.
Blue being a primary colour is a colour we needed to keep. The ocean blue Eiffel Chairs work well with many homes as the darker tone complements both bright and muted colour palettes.
As nature is a trend that will never go out of fashion, we have chosen a forest green to complement this. For those who are cautious of adding striking colour contrasts to their interior, this is the ideal solution to add a splash of subtle colour.
In Minimalist Homes
The concept of minimalism is to take notions of modern design and simplify it further. Nothing is excessive or flamboyant in a minimalist interior.  Furnishings are streamlined and simple, colour palettes are neutral and airy.
The neutral colours and design of the Eames Chairs fulfil the clean, crisp aesthetic of the minimalist decor. They merge well with the interior to create an understated look, but with the addition of a patterned cushion, you can draw the eye to the piece, if you desire.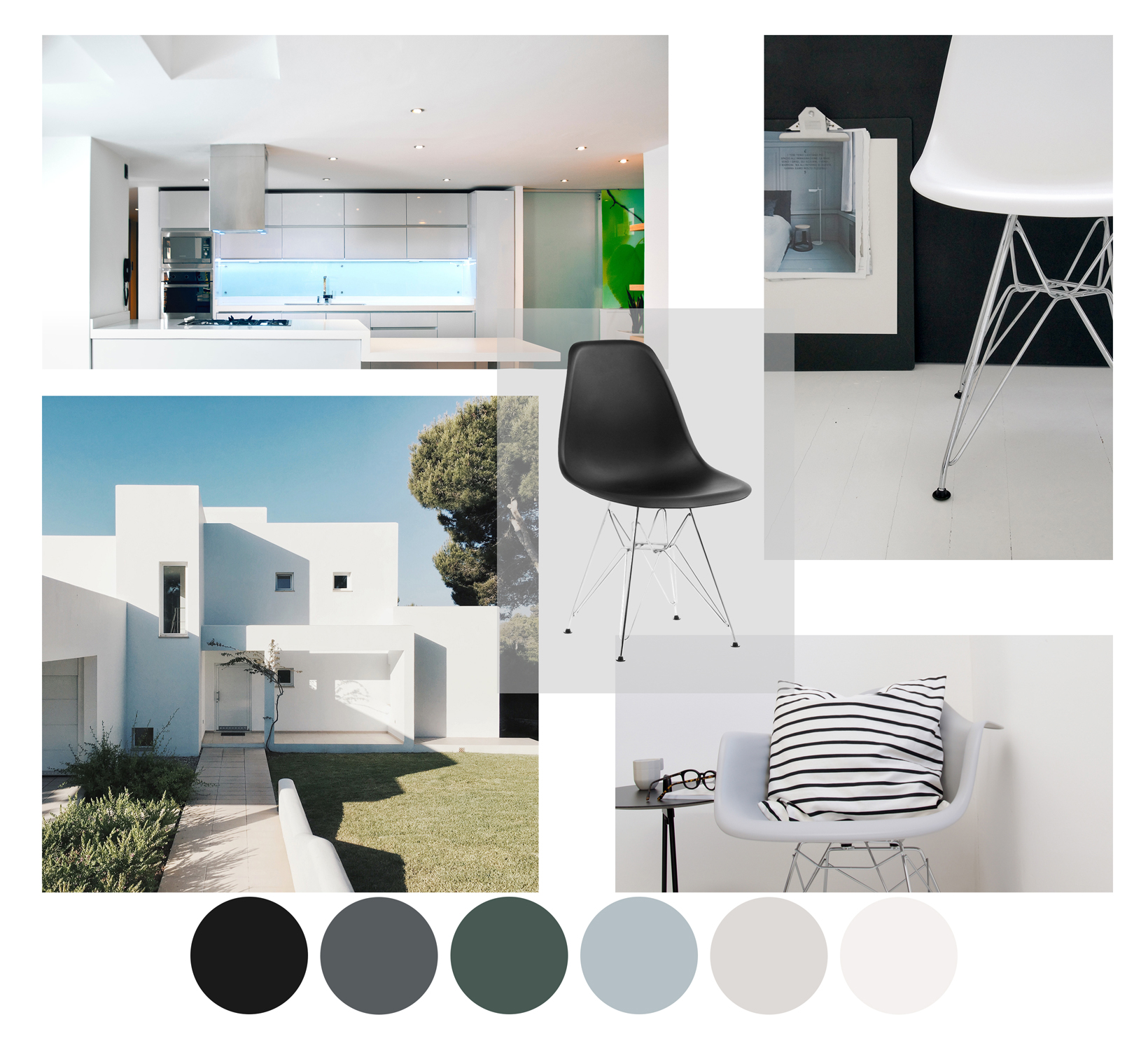 In Mid-Century Style Homes
A retro nostalgia style that emphasises the throwback design elements of functionality, pared-down and organic shapes of the 1950s and 60s. Designs are easy to use and contemporary with simple upholstery designs.
The warmth of the colour palette can be complemented with walnut legs and a mustard seat top. Designed in the era that inspired this trend, there is no better addition to include in a mid-century modern interior.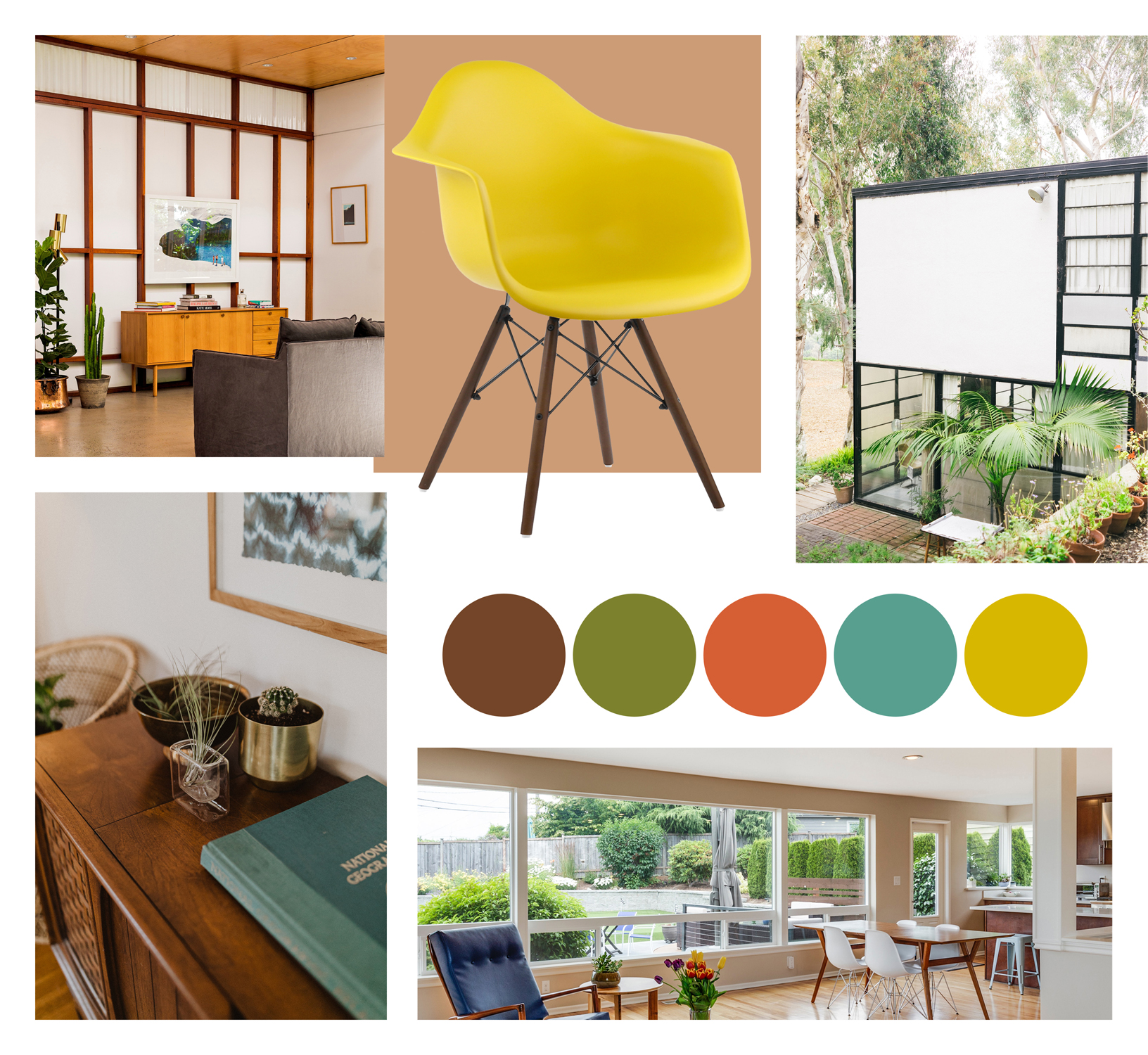 In Industrial Style Homes
As the name implies, an industrial interior decor is inspired by the raw features of warehouses and urban lofts. With a sense of unfinished elements, it is common to see exposed brickwork, wood and ductwork. Normally renovated from industrial buildings or lofts, the design emphasises the high ceilings and metal fixtures.
The intricate work of the all steel frame legs can perfect the raw impression of an industrial home. The bold, striking features that create the style merges seamlessly with a dark Eames DAR or DSR.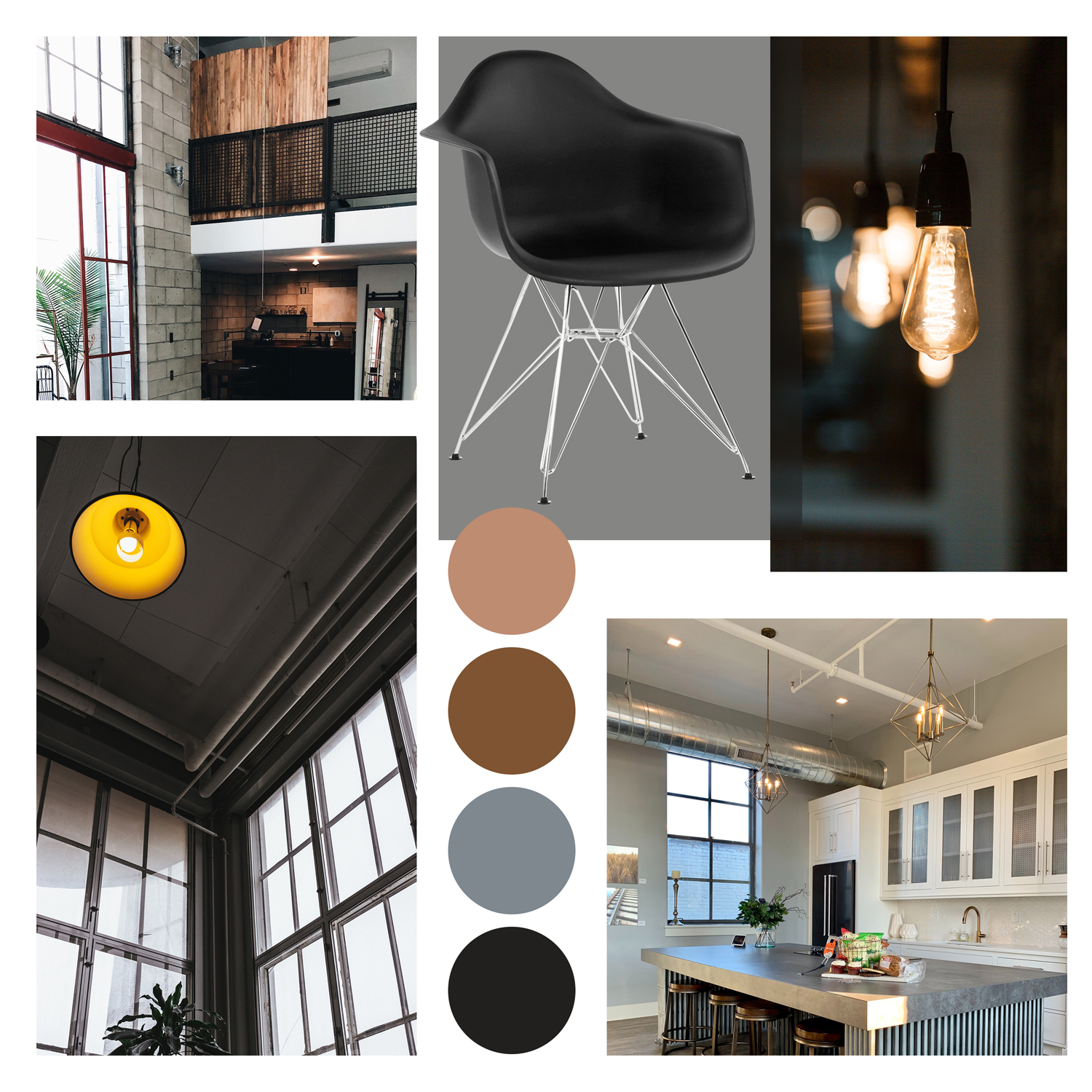 In Scandinavian Homes
Inspired by the simplicity of life demonstrated in Nordic countries. Simple and understated it usually has a sense of a piece of art from its curvaceous form and unique craftsmanship. Designs are made from sculptural influences and furniture is made to be functional.With a close connection with nature, organic elements are commonly used.
The wooden elements featured on the Eames DSW and DAW Chair helps to provide the connection with nature that the style relies upon. While the plastic seat top contrasts this material and defines the beech legs and other wood features.
Muted colours of beige, white, and mid-grey fulfill the neutral color scheme and help to achieve a flawless and simplistic aesthetic.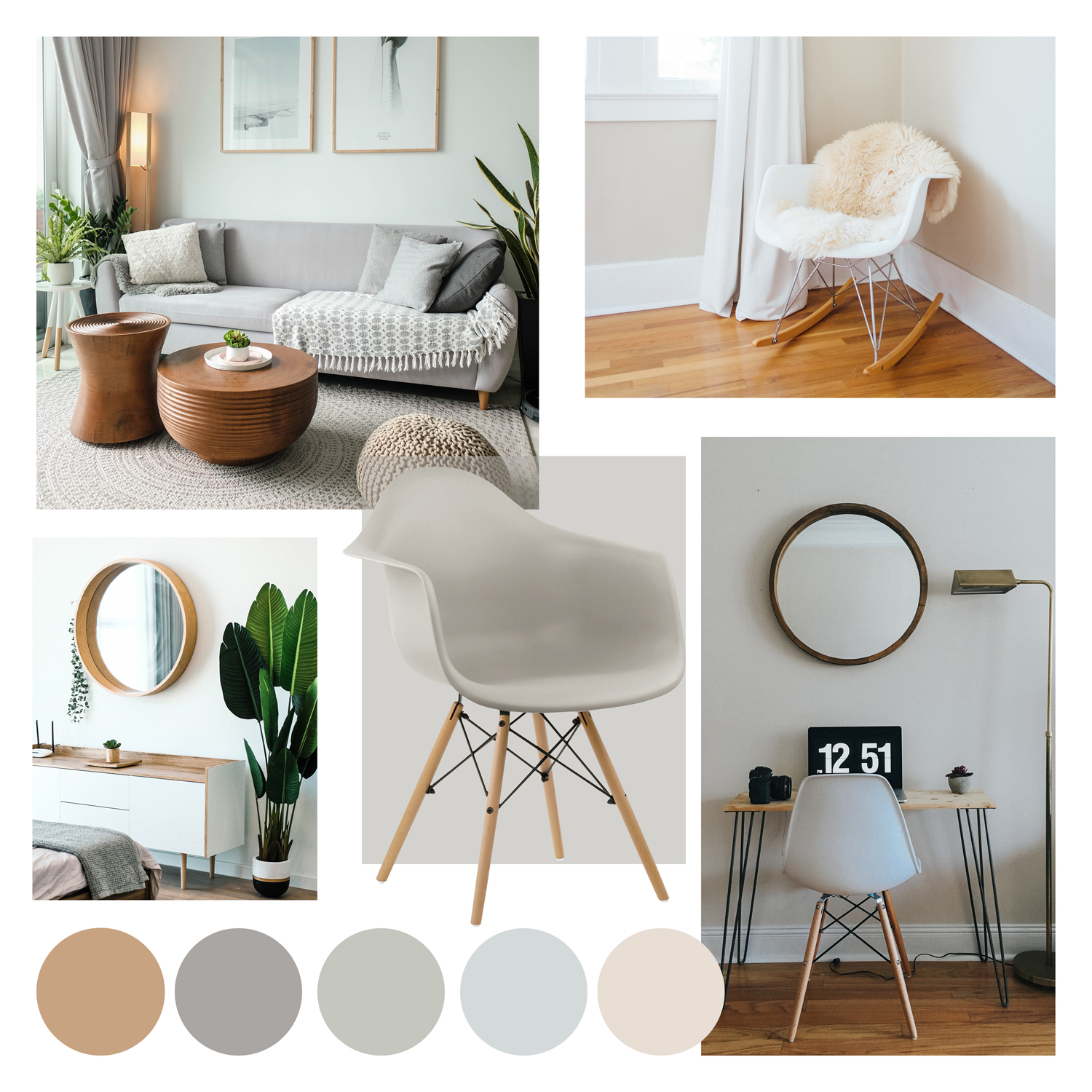 In Coastal Homes
Common features from coastal inspired homes are the light and airy colour palette complemented with shades of blue and green. Furniture is mostly white or beige and elements of wood used are inspired by the seaside. The intention of a coastal interior design trend is to achieve a relaxed and comfortable environment inspired by the beach and ocean.
Don't be afraid to mix up your colours to achieve your coastal interior. Ocean, white and mustard complement this colour palette the best. Against white, monotone walls the colourful chairs can uplift the room.
Along with the plastic seat top, the light wood effect of the beech legs contributes to the coastal aroma of the interior.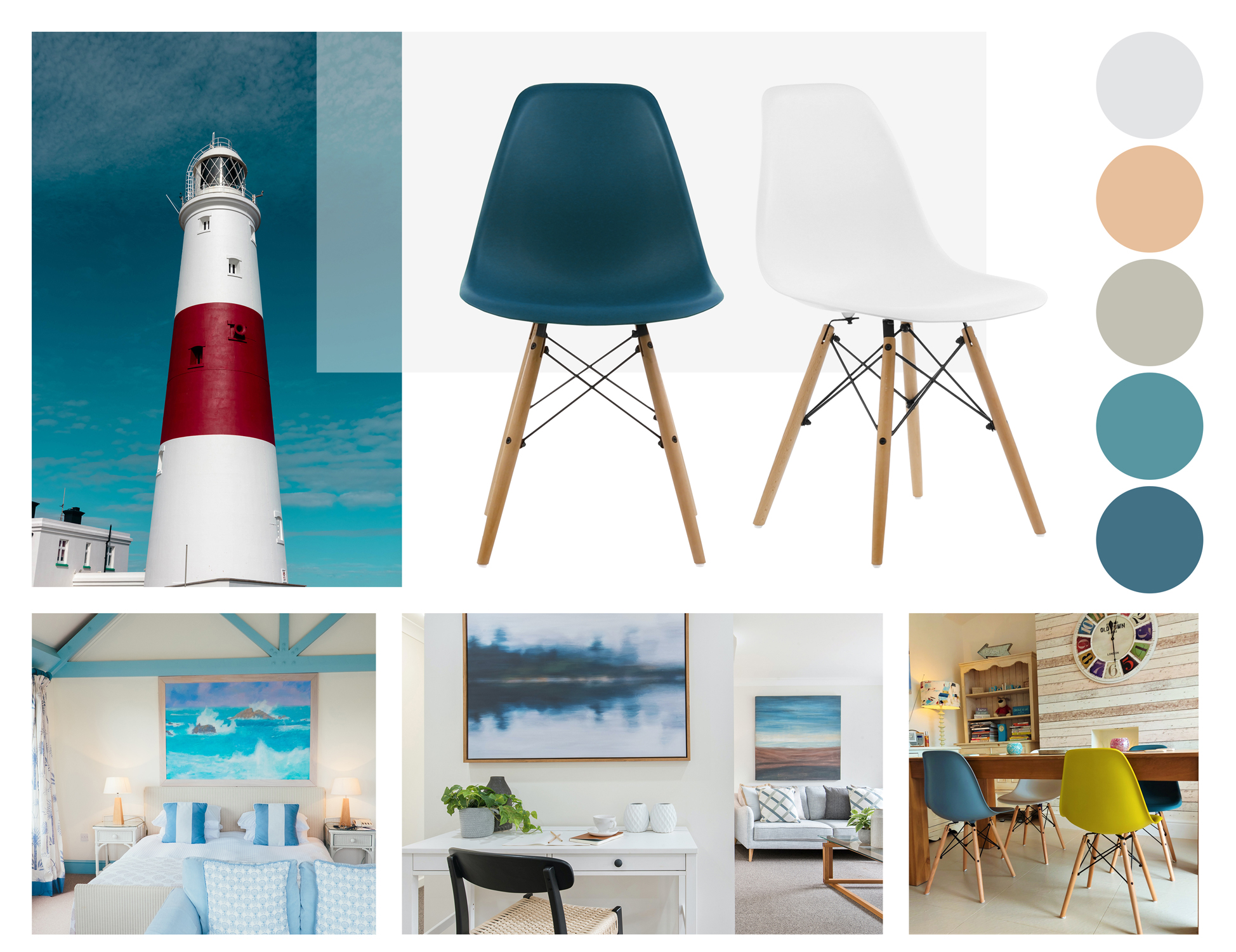 In Modern Homes
Modern interior design is seen as a broad term but it typically refers to homes that are clean, with crisp lines and a simple colour palette. Popular materials used are metal, glass and steel. A commonly used word to describe modern homes is sleek, the idea is that there is not a lot of clutter or accessories.
The use of steel is a popular material for this look. The sharp angles of the legs and steel frame paired with the curvaceous features of the seamless seat top coordinates with the characteristics of a modern interior design. Minimal backdrops can contrast against the strong tones of the chairs.
Versatile and beloved since the start of production back in 1950, it is easy to understand why the Eames Eiffel Chair collection is still one of the most popular designs of the mid-century.