An accent chair is a great way to provide extra seating, and can be a versatile way to add a new style element to your interior. You can introduce a new colour, pattern or texture to any room. Whether you are looking for a statement design or a chair that looks warm and inviting for you to sit upon, find out how to choose the right accent chair?
How Can An Accent Chair Be Used?
Before we begin discussing what to look for in the right feature chair we will consider how the chair could be used in your interior?
In A Reading Corner
If you find a room has an unused corner that feels like it has something missing, you can transform this into a cozy reading nook. You can look at combining a bookshelf, side table, lamp and a comfortable chair to relax on.
As An Inviting Statement
A great room to introduce a statement chair is in the hallway, it serves as a great first impression while providing a comfortable place that yourself and guests can take their shoes off and put on. For smaller hallways, an armless chair takes up less space, is light-weight and the perfect occasion chair for when you need an extra seat in the living or dining room.
To Create A Perfect Seat In The House
An accent chair placed next to the fireplace will provide an inviting and cozy spot to relax during colder nights and harsher winters.
For Winding Down Before Going To Sleep
Placed in the bedroom, a feature chair can come in use when you're not quite ready to get into bed, but want to start to unwind with a book. This can be a great way to spend time after a hectic and long day.
To Create A More Social Space
While they work beautifully on their own, pairing two accent chairs can work just as well. Used opposite a sofa, it can transform your living space into a more inviting social space for both formal and informal conversations.
To Enhance Your Home Office
If you have a home office, a feature chair can be used for work that doesn't need to be done at the desk, such as reading. This provides more comfortable seating as well as a change of scenery allowing you to achieve more enjoyment during working hours.
What To Decide Before Purchasing Your Accent Chair
Think Of The Chairs Purpose
Deciding on where and how your accent chair will be used can be a big part in helping you decide what type of chair you are looking for. A chair in the living room is likely to get a lot more use compared to the one in the hallway. You will also need to consider whether the chair will take a lot of wear or is it a more decorative piece?
Decide Where The Chair Will Go
Adding a feature chair to any space is to make that place more inviting. You do not want to block movement around your home or clutter up your interior. Planning where your chair will be placed before purchasing it will help you imagine what style of chair is best and how you want it to transform the room?
Consider The Size Of The Chair
With many factors impacting the size of your accent chair, it can be more complicated than just the chair needing to fit into a space. You want the chair to be the same or similar height to the other chairs or sofa in the room. If the purpose of the chair is to curl up and read, you want the chair to be deep and wide enough for you to sit comfortably. Or if you want to put your feet up, how will you fit an ottoman in the room with your chair?
Choosing The Right Style
Are you looking for a deep armchair? Or a sleek lounge chair? Large wingback chairs can help balance a room that features a larger sofa. A swivel chair can help provide versatility to a view.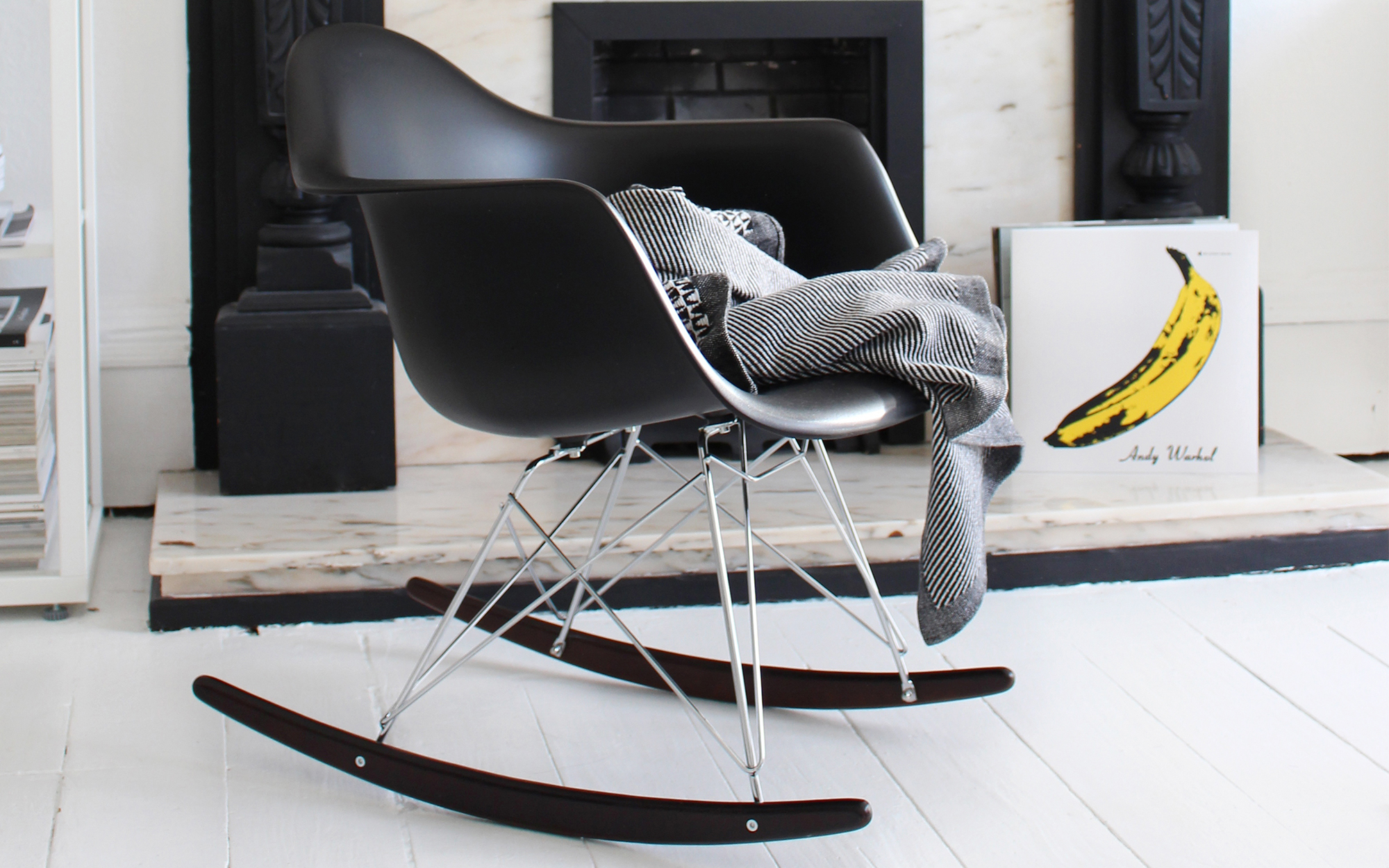 Pick A Suitable Fabric
A chair that is used by young children or pets may want to be more enduring. Unsuitable fabrics such as suede or velvet can be easily stained and aren't durable. By considering how the chair will be used and by whom, will help you decide on a suitable fabric.
You can also choose to make a statement with the material you choose.
Deciding The Colour Of The Accent Chair
For an interior that flows, try matching the colour of the chair to colours that are featured through the room. Look for complementary colours that you can find on a colour wheel.
For a well thought out design, you can choose a colour or patterned chair that will coincide with other elements in the room. For example, you could choose a royal blue accent chair to complement a piece of art on the wall or a decorative accessory that features the same royal blue colour.
As a feature chair is meant to bring a new design element to the room, you can be bold and choose an eye-catching statement colour. Pick a colour that you love, but wouldn't normally use.
Our Mid-Century Accent Chairs
Eames Lounge Chairs
This amply proportioned chair took Charles and Ray Eames several years to master the process for this classic design. The inviting and traditional style has been used in stylish interiors across the globe, and is featured in many TV shows and films.
An icon in the world of furniture design, this highly recognised Lounge Chair will add an authentic touch to your interior.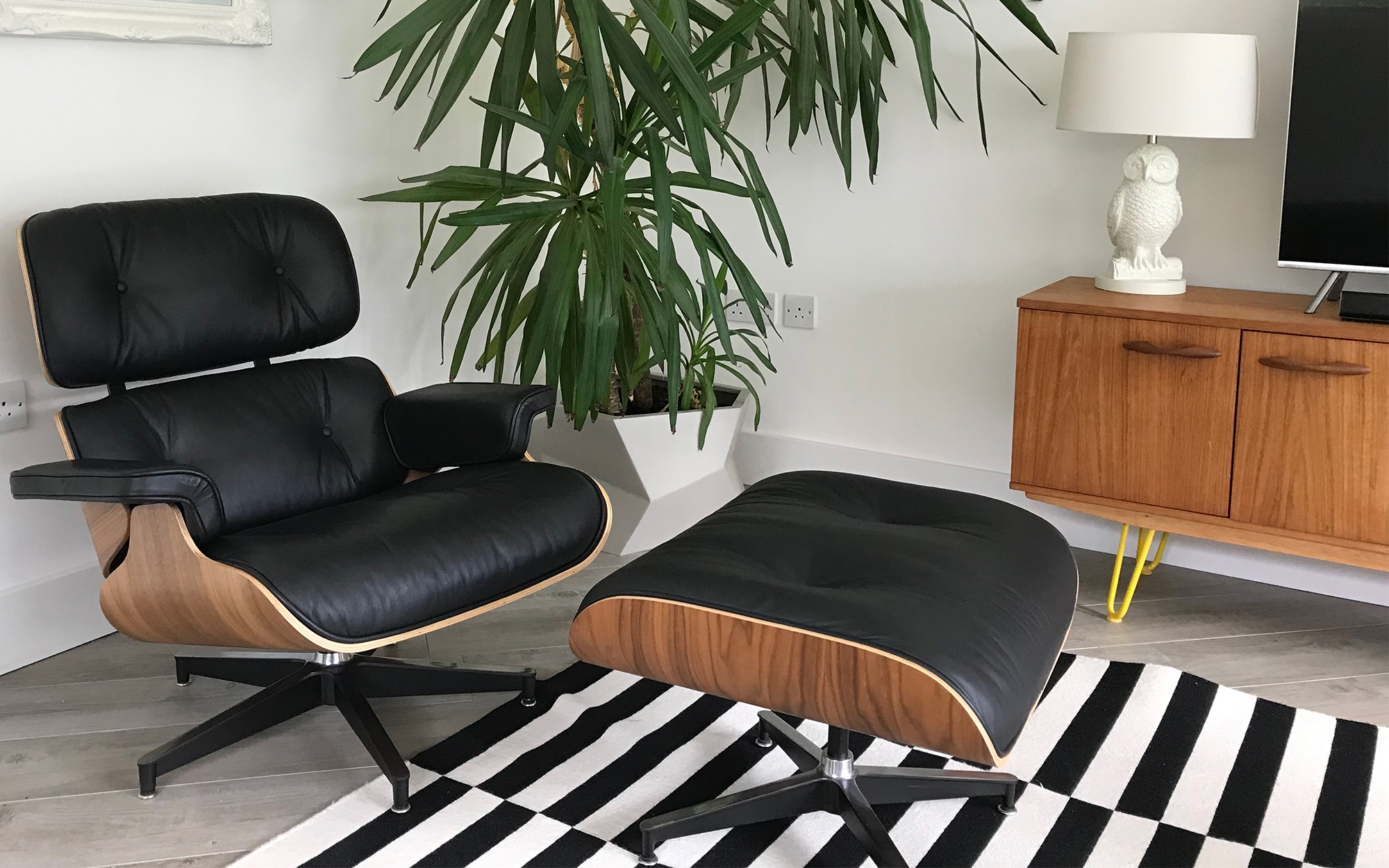 Arne Jacobsen Egg Chairs
Arne Jacobsen's empowering, wingback chair design has an uncomplicated style that transcends through seasons and trends. Jacobsen strived for a flawless, shell-like shape for the design, which he exceeded through endless trials for perfection. Keeping the design clean and uninterrupted, Jacobsen designed the Egg Chair with no stitching down the front or back. They have a distinct wave like stitch, ours are carefully hand stitched to perfect this style and finalise the design.
With muted and expressive colours available, this is the ideal chair for any design-led interior, whether it's a Scandinavian, Contemporary or minimalistic inspired home.
Hans Wegner Shell Chair
Designed with comfort and stability at the heart of this chair, the wing-like seat cradles the body while the arching, tapered legs provide structural support. During the Shell Chairs initial release, the general public were reluctant to accept the chair's distinctive expression, it wasn't until its reintroduction that it captured the public's admiration.
You could describe this chair as before its time. A design meant for 21st century interiors with its minimal and fresh look.
Ludwig Mies Van Der Rohe Barcelona Chair
Ludwig Mies Van Der Rohe designed the Barcelona Chair for the King and Queen of Spain when they visited the German Pavilion at the International Exposition of 1929. So the design is definitely fit for royalty.
The design was an icon of the modern movement, and it was Van Der Rohe's "less is more" mantra that provided us with a chair with such simplistic elegance. The chair exudes luxury and premium style. Exceptional craftsmanship brings this chair to life.
Harry Bertoia Diamond Chair
With no distinction between sculpture and furniture, Harry Bertoia flourished in his designs with steel rods. His expression found grace in an industrial material, where the elevated material became a work of art.
Bent and moulded into a wire mesh, this created an exceptionally strong chair. Durable to withstand harsh everyday use, this chair can last you a lifetime with the right given care.