Hygge stands for a quality of cosiness and comfortability that induces a feeling of contentment and well-being, it is considered to be one of the characteristics of Danish culture.
Practicality and simplicity are two of the greatest principles of Scandinavian design, this can be associated with the 1950s and '60s where a lot of Scandinavian home were traditionally small. Due to the lack of space in homes they didn't allow space for extravagant amounts of decorative items, they had a stripped-back style where all furniture had a purpose in the home.
The Icons That Inspired The Furniture Design Industry
Influential Scandinavian designers of the era include Arne Jacobsen, renowned for his curvaceous, sleek designs such as the Egg Chair and Swan Chair. Along with Verner Panton who can be recognised for his fluid, futuristic shapes seen in the S-Chair and then Hans Wegner, who mastered the Danish modernism of the period with designs like the Shell Chair. These designers started the trend that would lead to globally inspire the industry.
Scandinavian homes offer an understated elegance that is centred around warmth, clean lines and flawless craftsmanship which creates a pure style. It can be characterised by the use of earthy, soft tones, minimal ornamentation and honest materials.
A Substantial Impact On Interior And Furniture Design
A blend of textures, contrasts and soft hues are applied to create a sleek, modern feel to their interior, this is what makes the style renowned for its beauty. It's understandable why Scandinavian décor has made an undeniable impact on interior designers approach to space.
Their mantra complements the art of living well as it promotes a simple home environment that enhances an uplifting lifestyle, which embodies the main desire of Scandinavian design that is to improve daily life.
What We Love About Scandinavian Design
There seems to be nothing about Scandinavian Design that isn't to be loved? The ability to create a cosy, content home that is found to help your well-being, the care for nature and the environment so possessions are made to last rather than easily be replaced, along with sophisticated and modern designs that seem to be constantly in style.
The important balance that the design follows, it seems to take the most valuable parts of interior design to provide the perfect compromise. It delivers functionality yet comfort into spaces. Ultimately, we love how it embraces a variety of principles and characteristics to achieve this.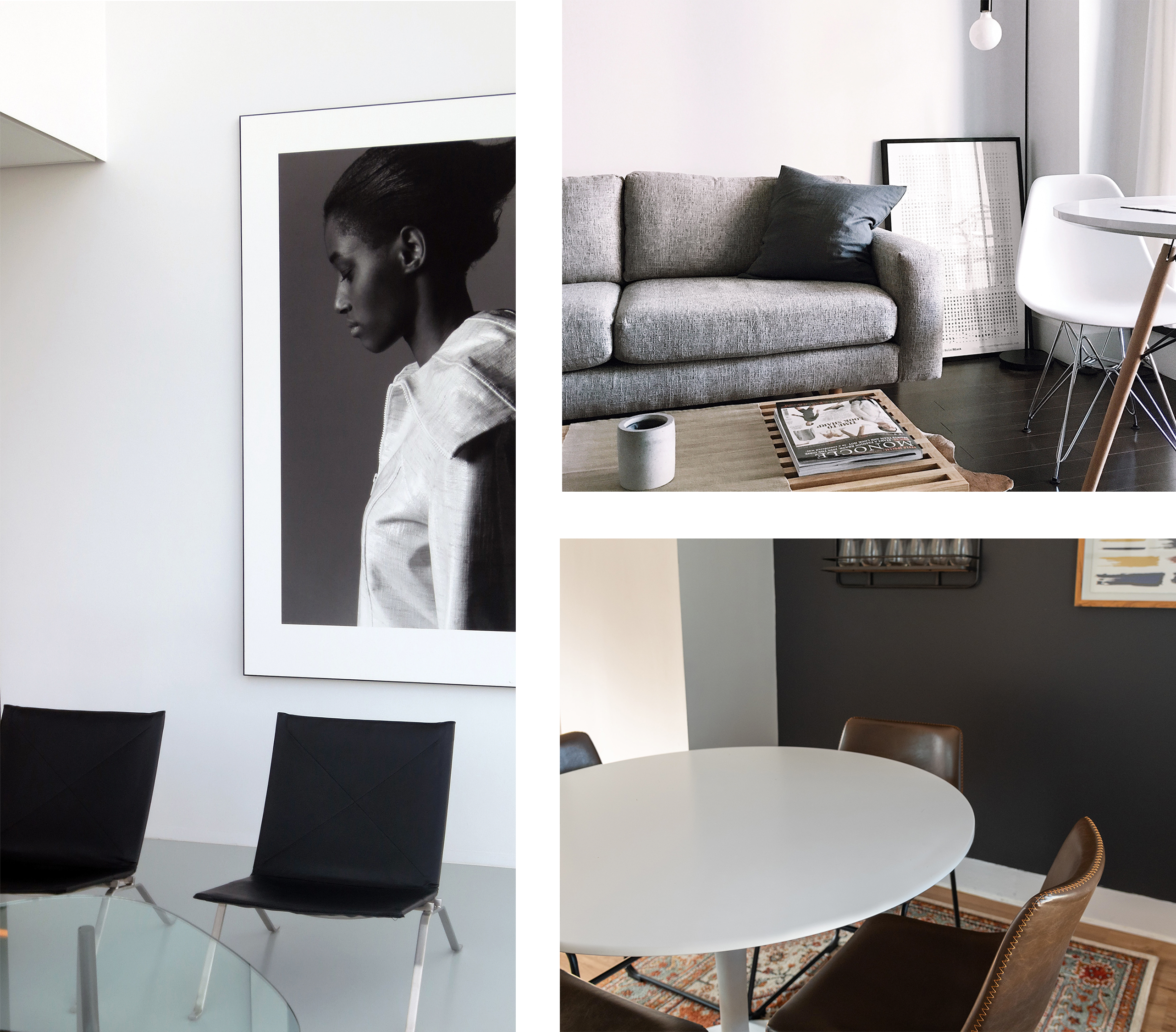 How You Can Recreate It In Your Home…
1. A Functional yet Inviting Living Space
Create a living space that's clean and functional but still inviting, to accomplish this make use of straight lines and minimal, modern furniture combined with cosy elements such as throw blankets, cushions and plush area rugs.
2. The Key To Any Living Space… The Sofa
Try looking for a sofa that has a mid-century modern aesthetic, commonly incorporating wooden angled legs and consisting of muted colours such as the Finn Juhl Poet Sofa. As it's the heart of any living area, it is important to find a sofa that you will find comfortable and easy to relax in.
3. Dine Comfortably
The key to a Scandinavian inspired dining area is to strike a balance in creating a sophisticated yet casual enough space that you will dine comfortably. Create a space that feels open with the use of light colours and wood, Eames DSW & DAW Chairs will fit these conditions well.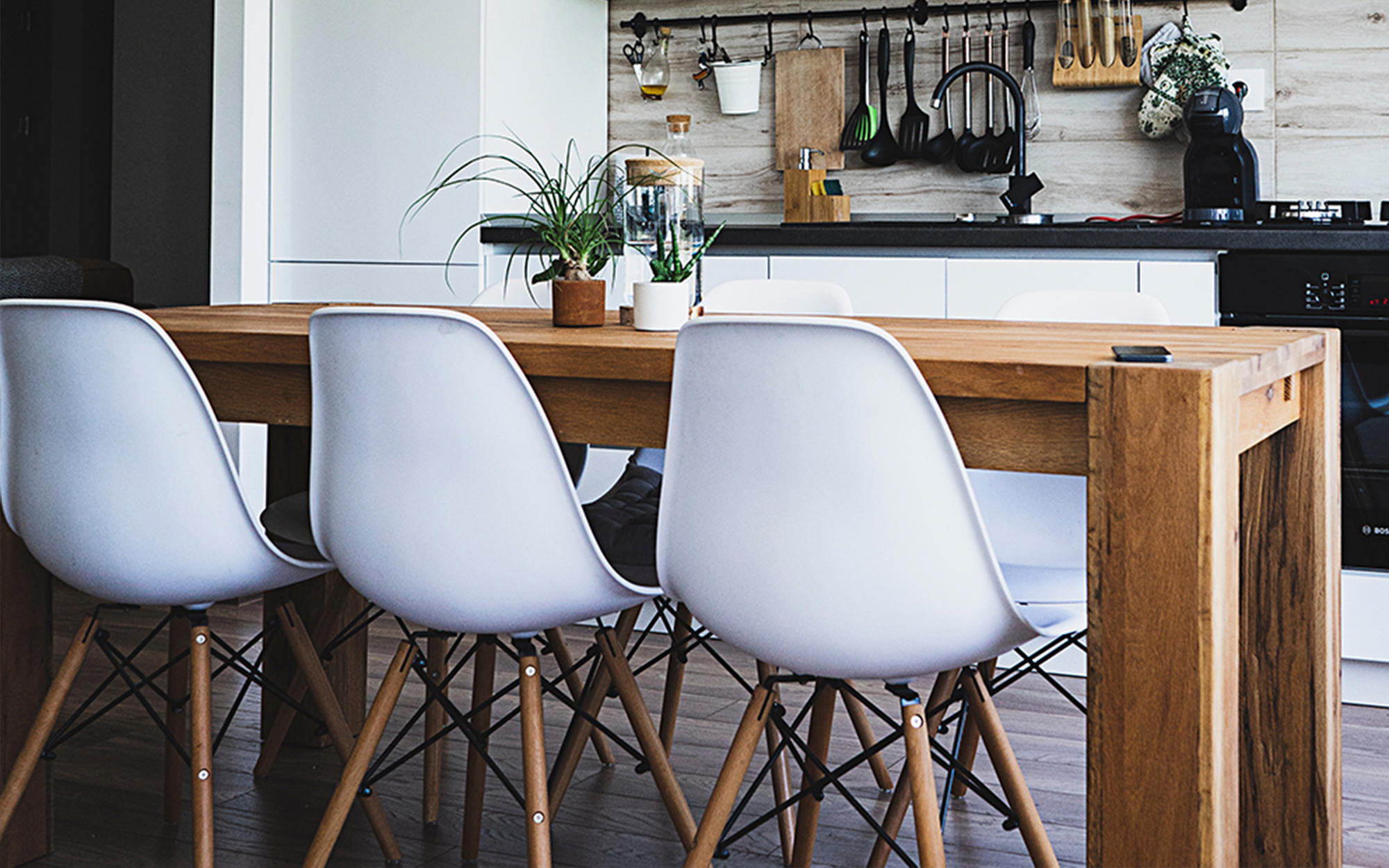 4. Neutral Colour Scheme
Winters are long and dark in Northern Europe, so the design utilises light, neutral colours to make space feel bright and consistent. With a considerably large neutral colour palette, often bold colours are loosely incorporated throughout their home to bring some colour.
5. May There Be Light
The use of light is regarded to be extremely important, that is typically why Scandinavian interiors have white walls to attract the light. Natural lighting can be used to make your home feel brighter and bigger.
Even though it is preferred to have a lot of natural light, there is still a need for artificial light and in this case, it is best to use pendant lighting as it complements the aesthetic of Scandinavian design and is a great modern alternative to a chandelier. Poul Henningsen Artichoke Lamps enhances the style, creates a striking look compared to other pendant lighting and also helps to spread light over the room that's achieved by layering reflective materials to complete Henningsen's vision of a perfectly lit room.
6. Declutter
Follow a less is more design mantra by scaling back on accessories, make your décor visually lightweight with small amounts of decoration. Plants, flowers and other botanicals are the vital decorations as they incorporate nature and will brighten up your space.
If you would like to add artwork, go for monochrome pieces such as ink drawings, black and white photography or charcoal sketches to complement the principles of Scandinavian design.
7. Hard Flooring
Carpets never became popular in Sweden, instead, you will commonly find the use of light wood flooring throughout homes, apart from in the bathroom. The use of wooden flooring helps to provide a connection with nature that Swedes love.
8. Make The Most Of Your Outdoor Space
Entertaining outdoors during the late summer nights in Sweden is so popular that even the smallest of apartments will have a balcony and terrace so they can host outside. This relationship with nature is in line with the idea of your home bringing you a feeling of content, as spending time outside has been closely linked to a better, healthier mind and body.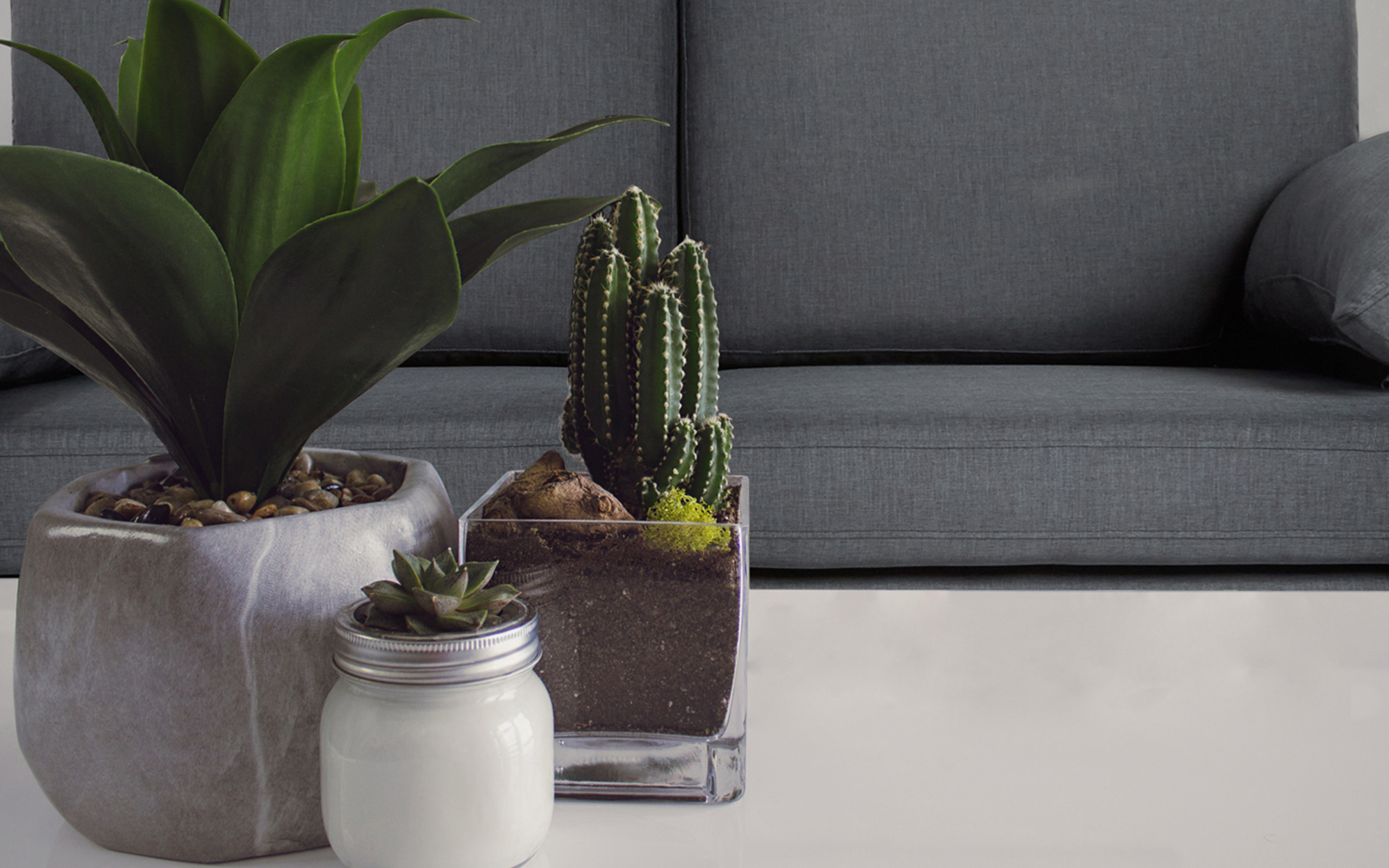 Important Principles
Even if you don't want to recreate the Scandinavian look in your home, there are principles you could take away that you can apply to your interior, such as creating a space that makes you feel at peace and comforted along with being more sustainable to help the environment.