Interior styles are ever-changing, with each decade having a staple look. Designs seem to evolve and reappear, with trends having a story behind the look. These stories reflect what is happening in the world at the time. We will explore a number of factors, including the impact of the post war era, along with the ability for mass production through the development of industrialisation. Even the seasons as well as a nation's obsession with space travel influenced design trends. Here we are going to dive into some of the biggest interior trends from the past 10 decades.
1910s – Art Deco Interiors
The art deco style reflected an admiration for the modernity of machines at the time. Pieces were elaborate and atypical, the distinctive and glamorous movement made use of round mirrors, geometric textiles and stainless steel framed sofas. Often pieces would combine multiple materials in single items. The style went out of fashion in most places during World War II, but there was a renewed interest in Art Deco in the late 60s and 21st century.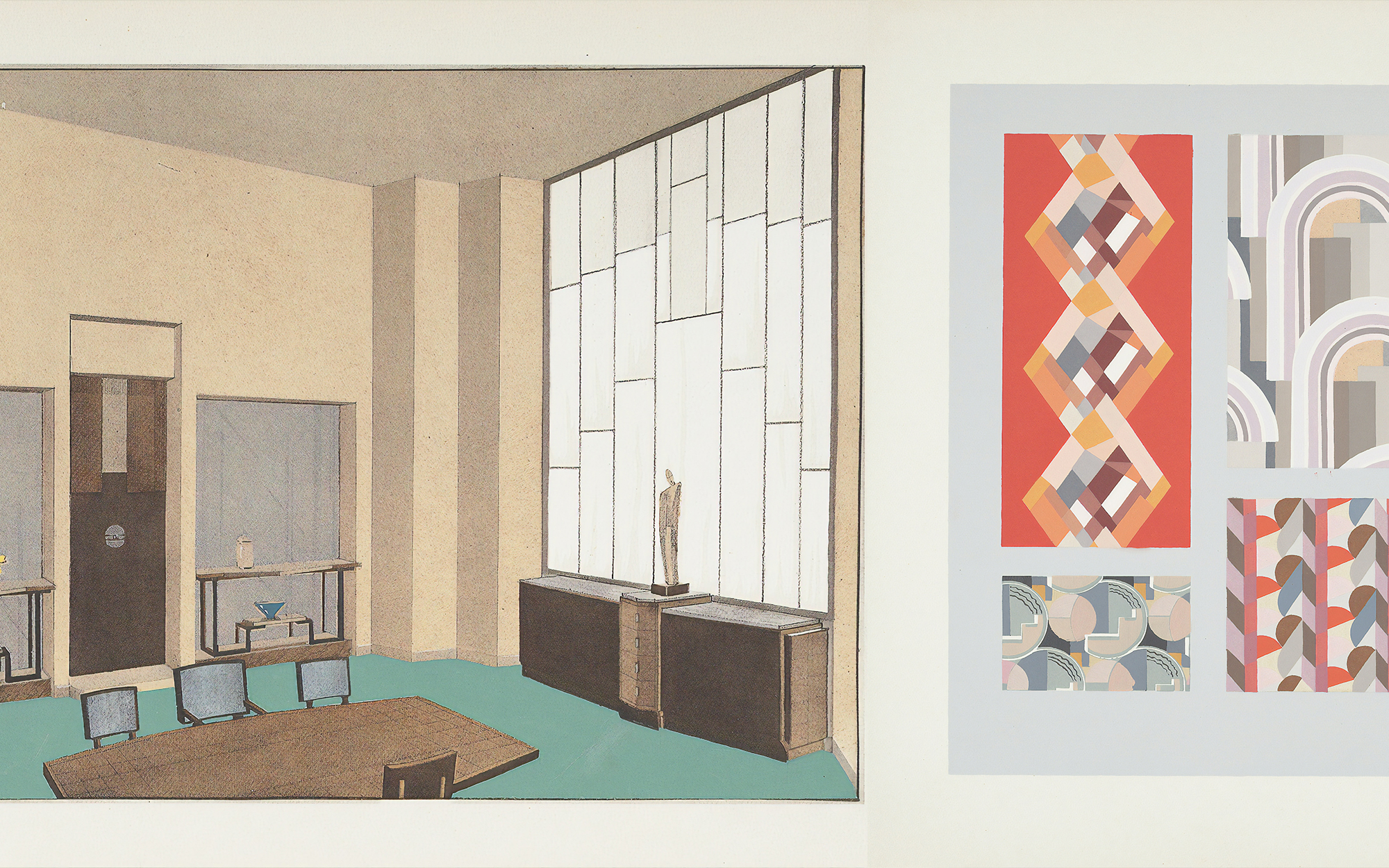 1920's – The Bauhaus Movement
Originated from a German school of the arts. The school eventually morphed into its own design and art movement. Famous furniture designers that went to the Bauhaus school include Ludwig Mies Van der Rohe, who went on to design iconic pieces such as the Barcelona Chair and Barcelona Daybed.
The style combines form and function with minimal detail, it made a statement by embracing bold and primary colours. Most furniture in the 1920's was made from wood, but during the Bauhaus movement designers utilized materials that were revolutionary at the time, they experimented with tubular steel, glass, plywood and plastic.
A lot of furniture designed during this interior trend was light weight and featured thin, slender and straight legs.
Today Bauhaus is still renowned for its unique aesthetic and enduring influence on modern and contemporary art.
1940's – Modernism
A lot of people presume modern interior design is based on the current interior styles; it actually refers to the 1940's where the modern movement took place. Inspired by the machine age and new technologies, more designers began to have an analytical approach to design as there was less of an emphasis on decoration and more focus on form and function.
They followed a mantra that less is more, and homes were made minimal compared to previous interior style trends.
1950's – Scandinavian Design
The introduction of Scandinavian furniture was a significant part of the modernist movement. Influenced by Nordic regions where their winter days were cold and short, the desire for interiors to be cozy yet bright was a crucial key to the trend. There was a demand for affordable furniture due to the slum of post war, this meant furniture was produced with low cost and durable materials. The designs followed a neutral colour palette and a minimalist form and function design.
These practical considerations led to a new level of spare elegance and a fondness for lighter colours, simple forms and open plan spaces.
Influential designers to the trend include Arne Jacobsen who brought us simply elegant pieces such as the Egg Chair and Series 7 Chair.
1950's – Mid-Century Modern
Across the pond, America was creating its rival modern design movement that was later called "Mid-Century Modern" by art historian, Cara Greenberg. The concept of the design was simple, to create functional yet aspirational furniture that was accessible to the general people.
The style first started to appear on the West Coast of America, architects focused on bringing modernity to post-war suburbs. The buildings were designed to be contemporary and practical family homes, as this was the "Baby Boomer" era.
Charles and Ray Eames were among the most prominent of American Mid-Century designers, their easy and casual Californian aesthetic along with the designer's motto appealed to mass people across the country.
Mass produced furniture that was functional, simple and elegant yet was easy to afford and manufacture was the basis around a lot of the furniture designs. They made use of clean, simple lines, geometric silhouettes and multi-purpose usage.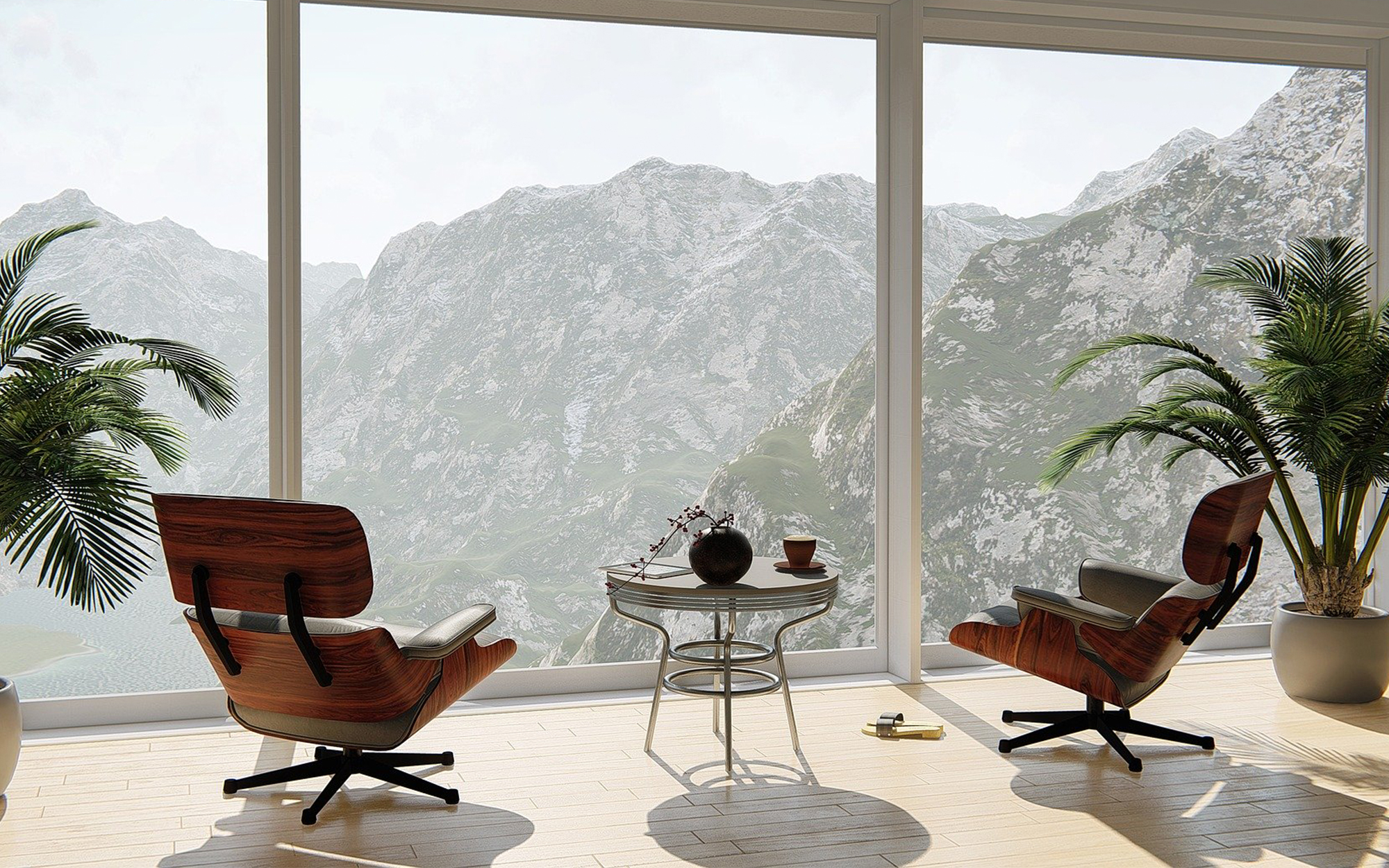 1960's – Space Age Era
Putting an end to the grey post war years, there was technological progress and economic recovery after years of struggling and healing. Society was finally ready for a change and thanks to new integrated technology and new, enthusiastic designers embracing innovative materials, this took interior style into the future.
Space Age furniture was a mixture of futuristic and organic design. There was a fascination with fluid shapes and sleek forms that could be achieved through clever, new use of materials.
The moon landing triggered an even bigger hype of space travel as it seemed closer than ever.
Designer Eero Aarnio seemed to embrace the space age vision when he was designing his futuristic and innovative Ball and Bubble Chairs. With an unconventional approach to creating these designs, Eero Aarnio was turned away by manufacturing companies as his ideas seemed to be impossible to produce.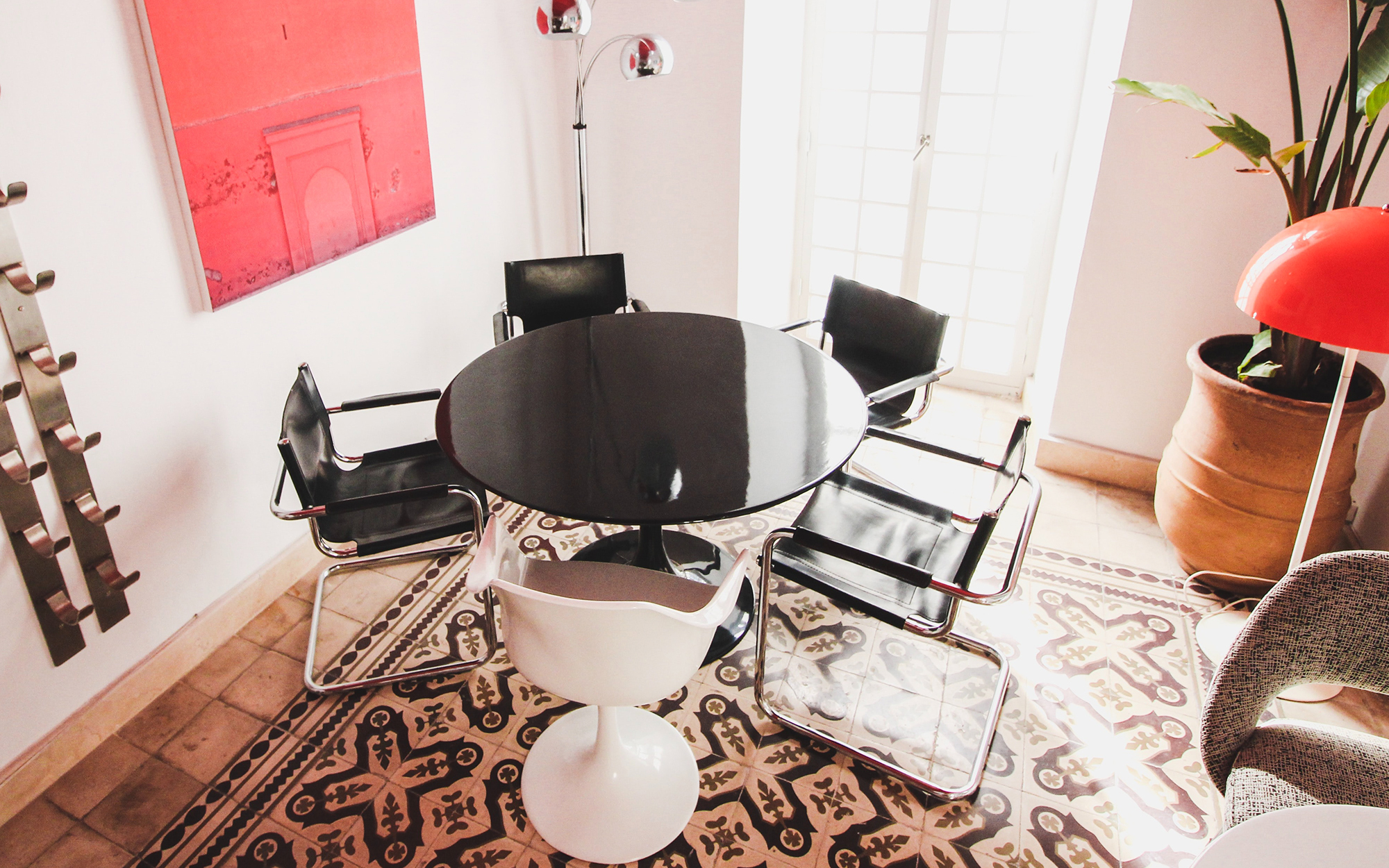 1970's – Self Expression
During the hippie movement, interior design took a turn for the outdoors. With a lot of pieces being made from natural elements, we also saw an introduction of dark reds, mustard yellows, and dark green as earthy tones made a large impact.
Furniture and interiors were made to be environmentally friendly as during this era, people began to think of the effects of the quickly developing technological and industrial industry.
1980's – Postmodernism
A reverse reaction to the direction of the modern movement from previous decades, postmodernism saw use of bold colour, clashing patterns, oversized scale for designs and excessive decoration. The edgy and playful trend was short lived but was seen as a proactive movement that challenged the establishment made by previous interior styles. A robust rebellion, the design embraced unconventional ideas and artsy, extravagant styles.
1990's – Minimalism
After the 1980's wild and excessive interior trend, simple became a synonym for sophisticated. Trends settled down and moved back to the basics, as there was a heavy focus on creating a comfortable and welcoming home.
The 1990's saw a rise in DIY after a number of interior design and DIY shows started to be aired on the television. This gave inspiration and enthusiasm to individuals, if they had little knowledge before here was proof, they could certainly begin to learn.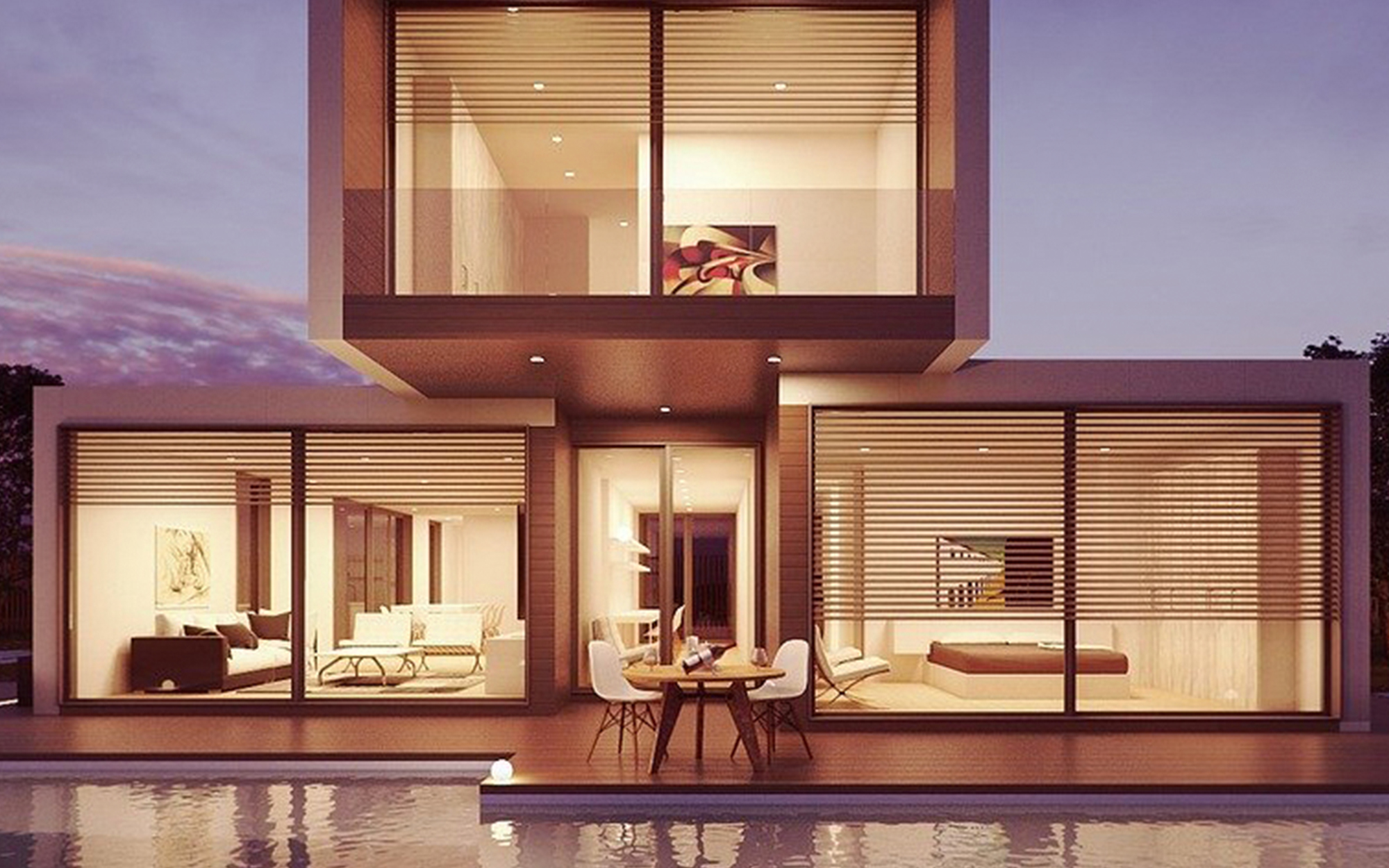 2010's – Bespoke Furniture
With smart technology being so accessible and the growing market of ecommerce stores, good design is virtually available to everyone. With a wider choice and a more diverse style, individuals began to expand on their choice of interior designs.
There are a lot of interiors that are styled from previous design trends, however one that has recently become available is the Industrial interior design.
Inspired by a growth of converted warehouse, factory and high ceiling loft converted apartments, Industrial homes make use of raw materials and earthy colour palettes staying true to the buildings initial purpose whilst creating a stunning liveable home.
With styles making impressive changes over the past 100 years, thanks to inspiring designers, innovative technological advances and revolutionary materials, the next 10 decades will be exciting to see the progress that is made.