You've got the chair that makes a statement, the lighting is perfectly positioned, and the walls are painted your favourite shade of colour, but there's something missing…
Storage is often overlooked in the home, especially when it comes to storage that is purchased as an investment. The right piece can last you a lifetime by sitting perfectly alongside your constantly evolving home interior and complementing all of the décor choices you make for years to come.
If there's one style of furniture that fits the above criteria, it's the mid-century sideboard. Made great by their simple rectangular shapes combined with natural wood finishes and ample amount of practical storage, mid-century is a style that isn't going away any time soon. If you haven't got thousands to spend on a vintage original piece, Pash Classics are here to help with the exclusive range of handmade mid century cabinets and sideboards at a surprisingly affordable price.
Here's everything you wanted to know about the range:
Danish Inspired: No one designs wooden mid-century furniture quite like the Danes. Their key to success is through an appreciation of minimal design that doesn't need to be changed every season, but instead works alongside your other furniture. Because of this, the Pash Classics range of sideboards are inspired by Danish design, so you too can invest in this classic look.
Handmade in Britain: The design is timeless, so it's only right that the quality is too. By working with skilled local cabinet makers, every single Pash Classics Sideboard is crafted in our home country of Leicestershire by hand and made to order. Relax in the knowledge that your cabinet is made just for you.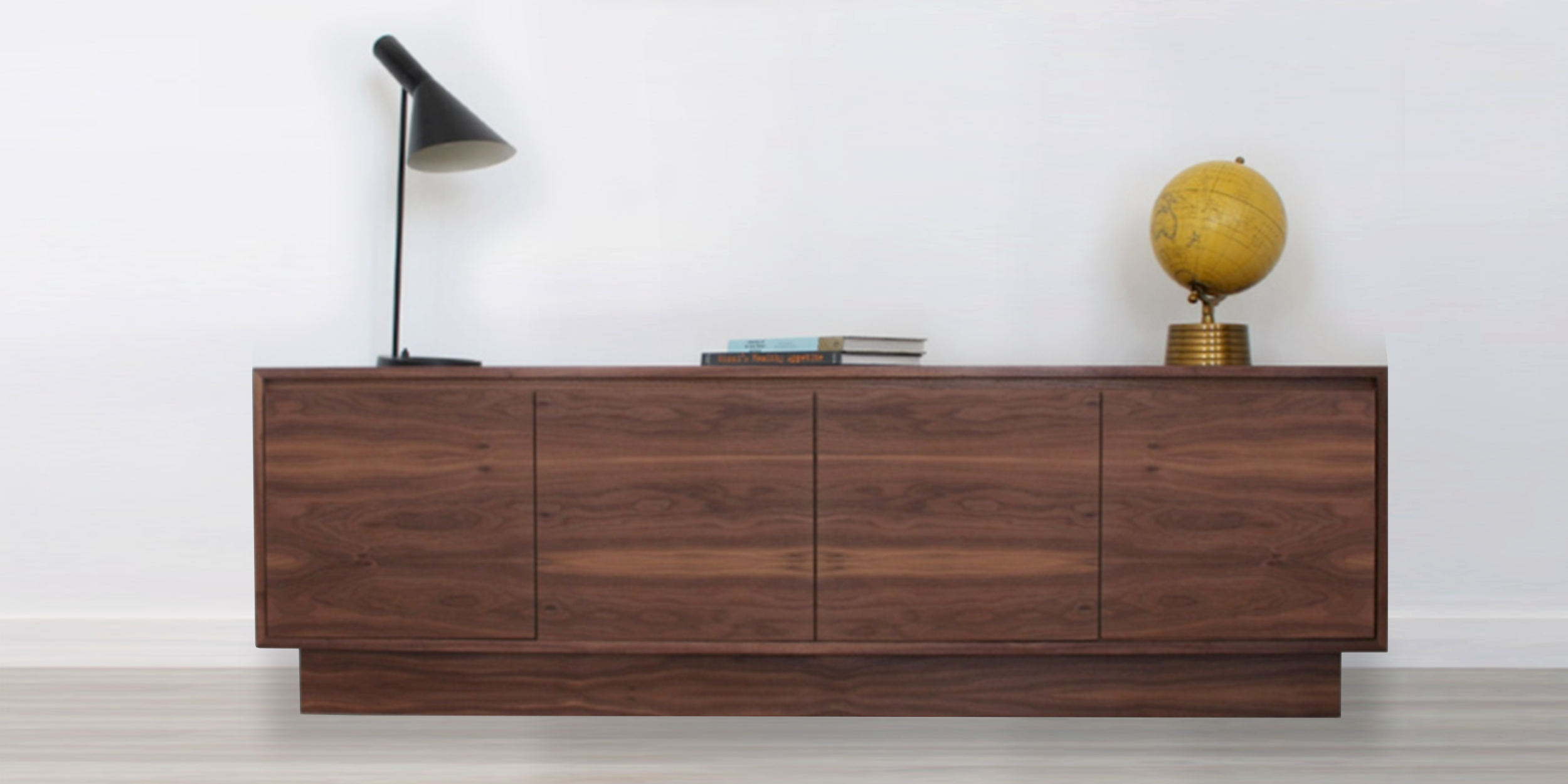 Customisable: There are plenty of great designs to choose from such as the majestic Brunndal Sideboard or the geometric Elba Sideboard. But sometimes your space needs something a little bit more personal. That's why we offer all of our cabinets in customisable colours and dimensions. Looking for on trend green doors? No problem, simply contact us to find out more.
Real Wood Veneer: A hallmark of mid-century design, multiple layers of MDF make up the solid structure to each sideboard with a high quality, real wood walnut or oak veneer exterior. Each piece is then protected with a lacquered coating.
How to style your sideboard: Versatility is the key to great design, and there's almost no limit to the ways you can style your mid-century sideboard. Their larger size and grand appearance makes the dining room an ideal location, perfect for storing cutlery and seating candles. Offices and bedrooms are also great locations for the sideboard by giving extra storage for clothes or office supplies whilst giving a style upgrade to these often forgotten about rooms.
To stay perfectly on trend, adorn your sideboard with plenty of green plants. Shades of green are complemented by the real wood walnut veneer and help to bring the outdoors inside. Plant your greenery in terracotta pots for even more earthy tones.
You can browse the whole selection of mid-century sideboards at Pash Classics.