Whether you're a long-time admirer, or if you're just starting to explore the world of Charles and Ray Eames' furniture, it's hard to ignore the way their iconic designs help to radiate joy and increase the functionality of every room in the house. However, it's also quite hard to forget just how much thought was put in to creating furniture for our second home: the office.
Over their 50-year career, the design duo developed many chairs that would become office design icons, such as the 'so New York' ES104 Executive Office Chair. But it's the modest Eames Aluminium Group chairs that have really stood the test of time and eased so many into a productive day at work.
So, what exactly is the Eames Aluminium Group and why are they still recognised as some of the best office chairs around?
Origins
One could be forgiven for thinking that the chairs were born out of the advertising offices of Maddison Avenue, as a way to let executives work in comfort for an ungodly number of hours a day. But you'd be wrong. In the 1950's Eero Saarinen and Alexander Girard were designing The Miller House in Indiana. This magnificent build required furniture to suit, but more specifically they wanted Charles and Ray Eames to design high quality outdoor chairs.
The duo set to work and created a range of reclining aluminium chairs upholstered in a synthetic mesh. As their popularity began to increase in the world of furniture design, a demand for these chairs to become suitable for office use was born. In 1958, some tweaks were made and the EA117 Chair was born, with its high-backed brother the EA119 coming shortly after.
Materials
Forever conscious with their use of build material and upholsteries, Eames designed the EA117 and EA119 with a cast aluminium frame which supported a stretched mesh fabric seat and back. Over the years the structural design has remained, but with updates to the upholstery to make it even more comfortable.
At Pash Classics you'll find a choice of the original synthetic mesh, full grain Italian leather or luxurious wool. All perfectly in keeping with the original design.
Ergonomics
When the group transitioned from outdoor use to that of office spaces, Charles and ray Eames went back to the drawing board and gave both chairs some vital updates. Not by accident, these modifications have given the Aluminium group their status as extremely comfortable and ergonomic places to work;
Lockable Tilt: Need to sit up straight? Or want to lounge back and relax? Thanks to the EA117 and EA119's lockable tilt mechanism, you can find a posture that suits at the pull of a lever.
360 Degree Swivel: One of the most basic functions of an office chair can be traced back to the mid-century thanks to designers like Charles and Ray Eames.
Adjustable Height: Have you ever come across desks that are the same height? It happens, but it's a rarity. Luckily Eames utilised an innovative gas lift system which allows for easy chair height adjustment, without the need to pull, push or twist the chair.
When you combine all of these minor design revolutions, you have a chair that has remained at the forefront of ergonomic design for over 60 years.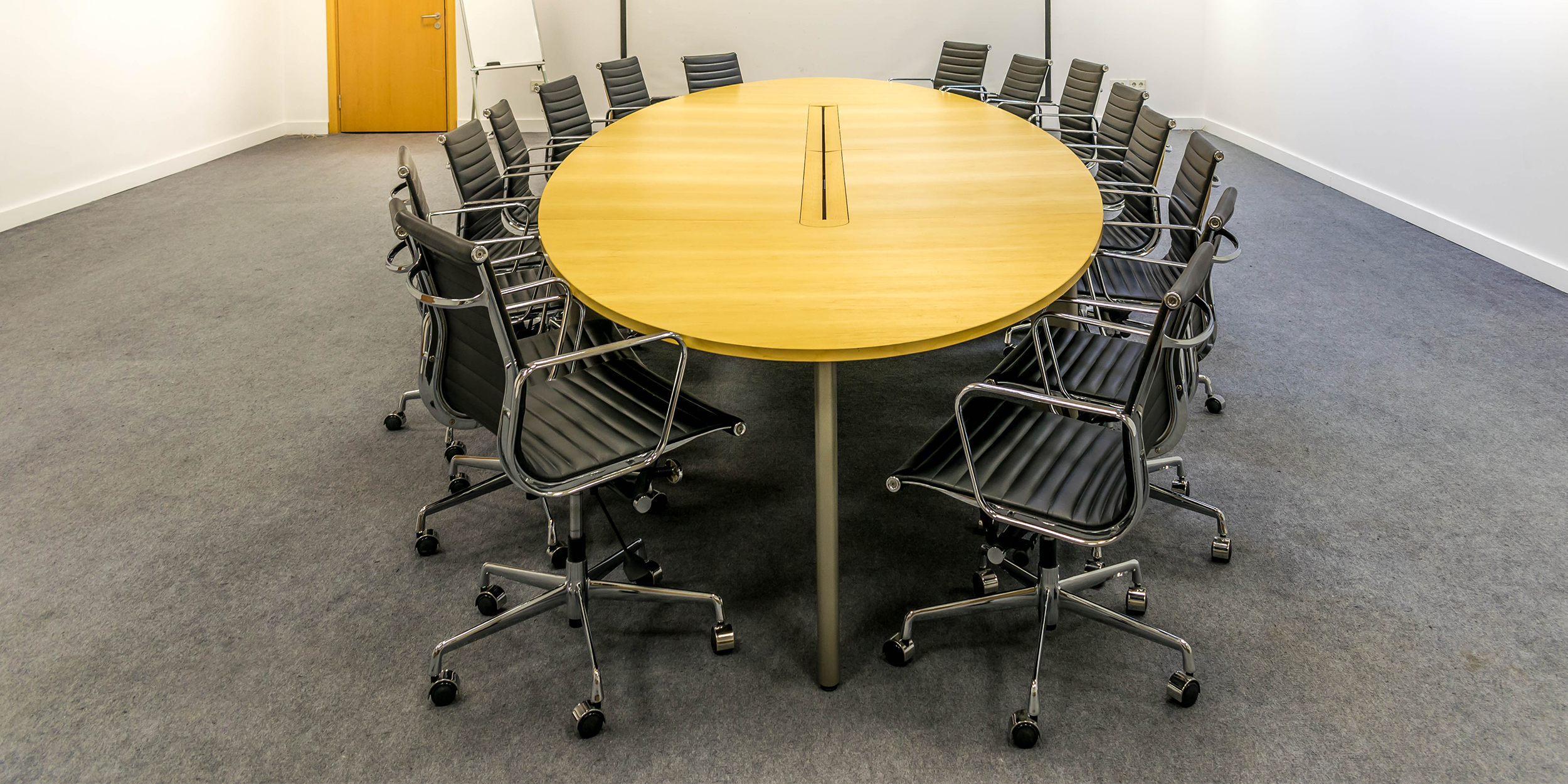 Today
Even today it's hard to see one of the Eames Aluminium Group chairs and see just another office chair. Their iconic style is a true archetype of mid-century design and a sure way to let the world know you care about where you sit. With the immerging popularity of working from home, you're now just as likely to see an EA117 or EA119 at home as in the office.
So why not browse the wide selection of Pash Classics Eames Aluminium Group replicas that won't break the bank? A better working day awaits!