On the 20th of August we celebrate the life and work of one of our favourite mid-century designers here at Pash Classics. Eero Saarinen may be well known to our followers as the creator of the beautiful Tulip Tables and Chairs, but internationally he's equally recognised as a master of architecture.
In many ways Saarinen was destined to a life in the high ranks of design. Born in Finland (a country renowned for its output of admired designers such as Eero Aarnio, Tapio Wirkkala and Maija Isola) to a respected Architect, Eero and his family emigrated to America when he was just 13 years of age.
It was here that Eero studied sculpture and furniture design at the Cranbook Academy of Arts where his father taught and was dean. During this time the young designer became close friends with Charles Eames, Ray Eames and Florence Knoll, three of furniture's most influential forces.
From here, Eero's future was set in stone. He received his first critical acclamation for a new design of chair, one that used radical contemporary materials and brought a new aesthetic to post-war America.
Saarinen's original intention for his 'Organic Design in Home Furnishings' competition winning entry was to create a chair made from a single mould of fibreglass. Despite several attempts this idea proved to be too susceptible to breakage and as a result a cast aluminium base was coasted in a rislan finish, giving the same appearance to the fibreglass seat. Eero Saarinen exercised a rare quality, one which enabled him to become the great influencer in mid century design: he worked with new materials and tested their limits in ways which no one else had previously attempted.
However, the Tulip Chair wasn't just a one off from the Finnish prodigy, the piece was designed in conjunction with a magnificent dining table that utilised the same materials and build methods. The result was a dining collection that has smooth modernist lines, remaining experimental to this day. Often called 'space aged', the collection perfectly captured the romantic imagination of the 1950's.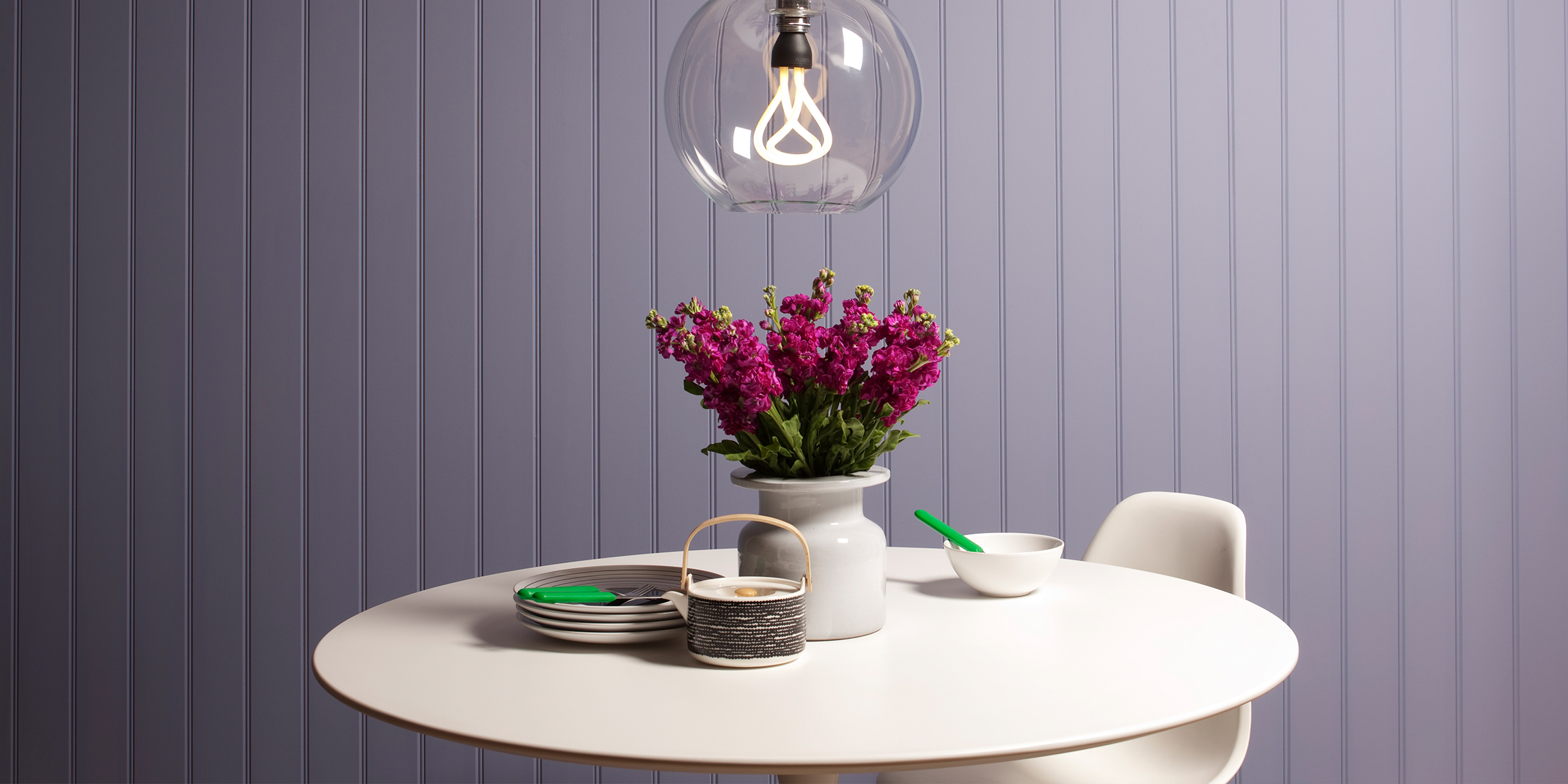 The Tulip series, along with his equally revolutionary Womb Chair were quickly recognised and produced by the Knoll company, a symbol of good will and gesture by his former design collaborator. Today his now famous designs continue to inspire thousands and adorn the interiors of just as many homes. If you've ever been interested in owning your own Saarinen design, Pash Classics have you covered with the high quality Tulip Dining Table.
With an impressive background in design and international recognition from key players in the development of mid-century furniture, you could be forgiven for forgetting that Saarinen is just as influential in the art of architecture.
Upon the death of his father, Eero formed his own architecture firm, Eero Saarinen and Associates, where he designed many iconic buildings that made regular use of his signature curved aesthetics. The Gateway Arch in St. Louis, Missouri and the TWA Flight Centre at JFK Airport are perhaps two of his most praised architectural achievements and are instantly recognisable.
Saarinen's Gateway Arch stands as much as a testament to the designer's talent as his Tulip collection. At 192 metres tall and completed in 1965 the structure remains the world's tallest arch, the tallest man-made monument in the Western Hemisphere and Missouri's tallest accessible building.
In 1957 Eero was part of the Sydney Opera House Commission and was the key figure in the selection of the now internationally famous design by Jørn Utzon. Maybe it is this talent to recognise and create designs that stand the test of time that has made Saarinen's name live forever through his furniture and architecture?