Many of our products are inspired by famous designers from iconic periods. These designers paved the way for contemporary interior design and opened our eyes to some of the most recognised furniture out there.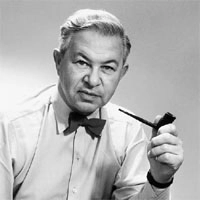 Arne Jacobsen (1902 – 1971)
A Danish architect and designer, he was a prolific Nordic champion of modernism in both architecture and furniture design. His combination of the modernist ascetic with Nordic naturalism meant his furniture was gracefully modern and naturalistic.

Eero Aarnio (1932 –)
A Finnish interior designer, renowned for his innovative furniture design in the 1960's. His ambition is to create designs with strong and identifiable character. His work has been said to have a communicative capacity and a psychological effect on the user and viewer.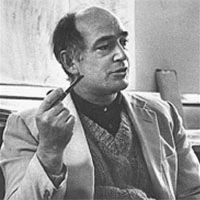 Harry Bertoia (1915 – 1978)
Starting out as a jewellery and metal work designer, Bertoia would work for, and with, some of the iconic 20th century American designers. After the great success of his "wire pieces" furniture he shifted focus to sculpture and particularly sound sculpture.
Charles & Ray Eames (1907 – 1978, 1912 – 1988)
These American designers, one an architect and the other an artist, were responsible for some of the most iconic modernist furniture design of the Twentieth Century. The combination of Charles' modernist principles and Ray's joyful aesthetic resulted in some of the best loved and used furniture designs.
Eileen Gray (1878 – 1976)
An overlooked pioneer of the Modern Movement in architecture, this Irish artist, furniture designer and architect spent most of her working life in Paris, only receiving recognition in the late 1960s.
Ludwig Mies van der Rohe (1886 – 1969)
Born in Aachen, Germany, began his architectural career in Berlin and without formal training, rapidly gained recognition as a talented architect. While in Berlin he worked alongside Le Corbusier and was also involved in the development of the Bauhaus school of design. In his post WWI career, Mies became synonymous with design minimalism and avant-garde modernism and is seen as a pioneer of modern architecture. His design ethic is encapsulated in his motto "less is more".
George Nelson (1908 – 1986)
A founder of American modernism, as an industrial designer he was responsible for some of the 20th century's most iconic modernist furniture, both as a designer and as Director of Design at the Herman Miller company.
Verner Panton (1921-1998)
Panton became on of the Denmark's leading designers and his S chair became an icon of 1960s furniture design with its use of new materials and vivid colours.
Poul Kjaerholm (1929-1980)
This Danish furniture designer originally trained as a cabinet maker before attending the Copenhagen School of Arts and Crafts in 1952. There his talent was nurtured by Jørgen Utzon (architect the 'Sidney Opera House') and in partnership with Ejvind Kold Christiansen he went on to design the PK22 chair in 1958.
Eero Saarinen (1910 – 1961)
Finish American neo-futurist architect and industrial designer, he realised some of the most iconic mid 20th Century architecture, including the Gateway Arch in St. Louis, Washington D.C.'s Dulles International Airport Terminal and the Kresge Auditorium on MIT's campus. His furniture design was equally ground breaking.