Biophilic design is the idea of reconnecting us with nature through the use of organic inspiration, design and materials in our interiors. The theory is being applied to homes, offices, schools, hospitals and more as biophilic design is believed to help restore health and well-being.
If you are interested in learning more about how to make your home a happier and healthier place, read our post how to be happy at home.
Studies have shown that natural interiors can significantly enhance our creativity, productivity and learning, which is why the design movement is now being applied to more schools and workspaces.
The Theory Has Been Around For Over 70 Years
As mid-century modern enthusiasts, we haven't forgotten the fact that designers of the era also put a large emphasis on bringing the outdoors in. Mid-century architects made the connection with nature through the use of large windows, glass doors and open plan spaces. Furniture designers like Isamu Noguchi and Arne Jacobsen also used organic inspiration for their designs.
This design movement is becoming more popular due to an increasing urban environment and the studies conducted are finding many benefits to being at one with nature. Whether that connection is real or imaginary, at Pash we love featuring nature in our home interiors.
Helps To Create Timeless Designs
Nature never seems to go out of fashion. Botanical wallpapers and prints have been subject to many stylish interiors over the years. Plants have been featured in homes and organic materials always seem to be a popular choice for upholsteries.
Furniture designs inspired by nature, like our Noguchi Style Coffee Table and Jacobsen Style Egg Chairs, feature a familiar and curvaceous design that never stop looking stylish. Both designs are also versatile and complement a lot of different interior styles.
How Can You Bring The Outdoors In?
Take Inspiration From What's Around You
There is endless inspiration for you to use for your home when using a biophilic approach. You could look for inspiration in beaches, forests, mountains, animals and more. Each one provides a different design inspiration.
You could look to take inspiration from the place in nature where you feel the most comfort? Whether that is the ocean or mountain tops, finding where you feel at peace and bringing that energy into your home will really encapsulate the idea of biophilic design.
Choose Natural Materials
There is a wide range of organic materials to decorate your home with. Look for upholsteries and accessories using wool, cashmere, real leather, linen or cotton. Each one helps to bring a different texture and feel to your home. The difference between leather and linen is extreme, both have different benefits while still bringing a natural element to your home.
Use Earthy Tones in Your Colour Palette
Earthy tones are more than just brown and nude, you can incorporate different greens, blues, pinks and yellows to your home. A colour palette inspired by nature helps to create a soothing and tranquil environment. The theme can be subtle, but the versatility that these different colours can bring to your home allows you to experiment with other elements like textures, patterns and materials.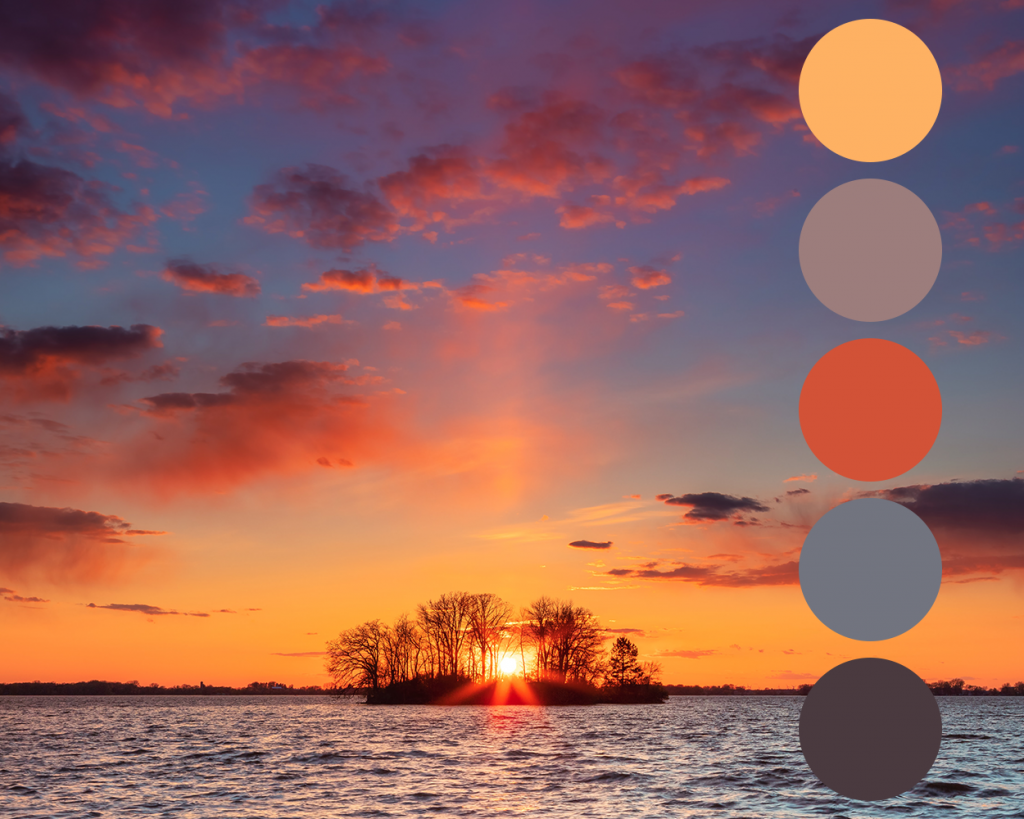 Enhance The Natural Light
Opening curtains and blinds to ensure as much natural light is coming into your home can transform your home to feel brighter and healthier. Using white or lighter shades on walls helps to reflect light giving the impression of the room being lighter and larger.
To keep windows looking light and airy, while still using blinds and curtains, look at using natural materials like linen or wood to enhance the natural feel to your home.
Update Accessories To Reflect Seasons
Small and more affordable additions to your home like cushions, throws, candles and small accessories can be updated to complement each season.
For example, during the spring and summer months you could use brighter throws and cushions with accents of lilac or mustard yellow. During the autumn and winter months you could swap these elements to feature a deeper, warmer palette such as burnt orange or red berry.
Making changes for the seasons can help your home feel fresh and help to create an environment that complements your feelings or lifestyle. During the winter you may want a thick throw to keep yourself warm whereas in the summer you may want a lighter throw.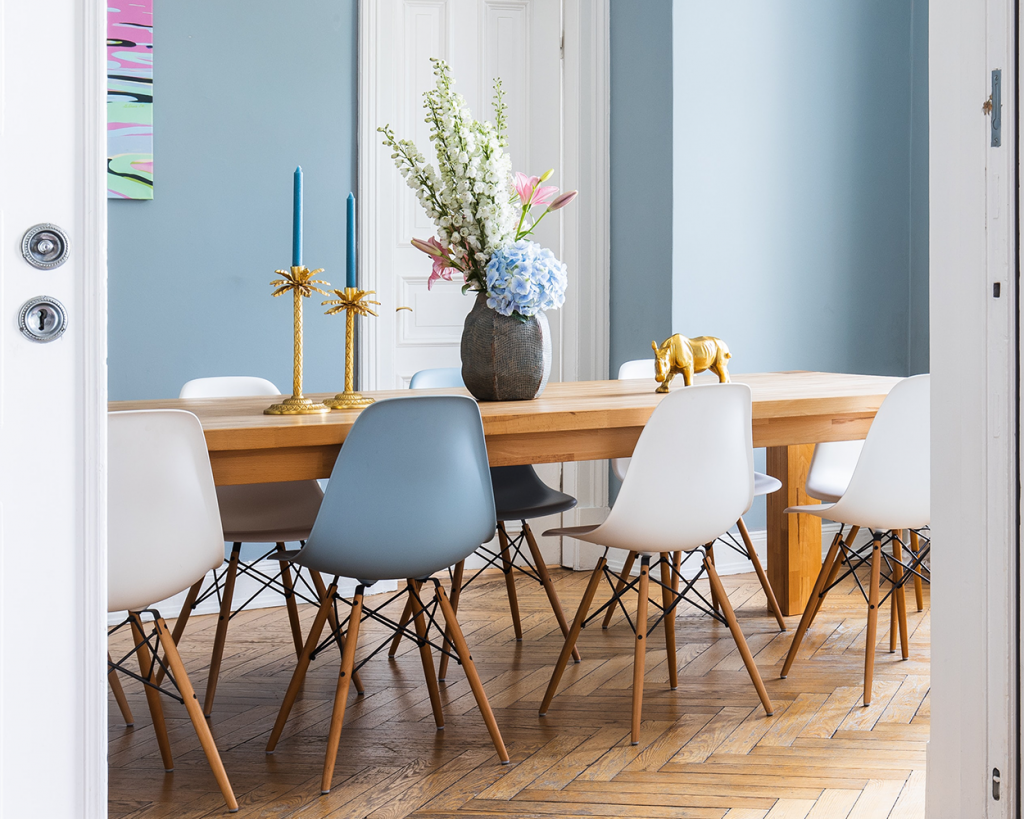 Incorporate Plants And Flowers
One of the closest connections to nature you can achieve in your home is incorporating plants and flowers into your interior. The wide range available means you can introduce a range of shapes, textures, sizes and colours. You can find different plants to complement different rooms, sometimes the most simple plants can be the most effective.
Please do your own research before purchasing any plants for your home as some are dangerous for pets or young children.
Plants For Beginners
Succulent plants are great as a starter plant, they come in a variety of shapes, textures and colours. They don't need much care and can function independently. Most succulents are harmless to animals so are a safer option for pet owners.
Snake Plants are a great addition for any new plant owner as a snake plant doesn't need much watering and can still thrive if it's neglected. One of the most popular house plants, it is known to release oxygen at night which can help you drift off to sleep, so is a great addition to your bedroom. Be aware that a snake plant is moderately toxic to people, dogs and cats if ingested.
Low Light Conditions
A corn plant is a low maintenance plant that can still thrive in low light conditions. The tall plant is great for filling empty corners or blank spaces in your home. Sometimes you can even find small, white flowers sprouting. A tropical African evergreen plant thats growth is similar to a palm tree. However the corn plant can cause a variety of problems for dogs and cats.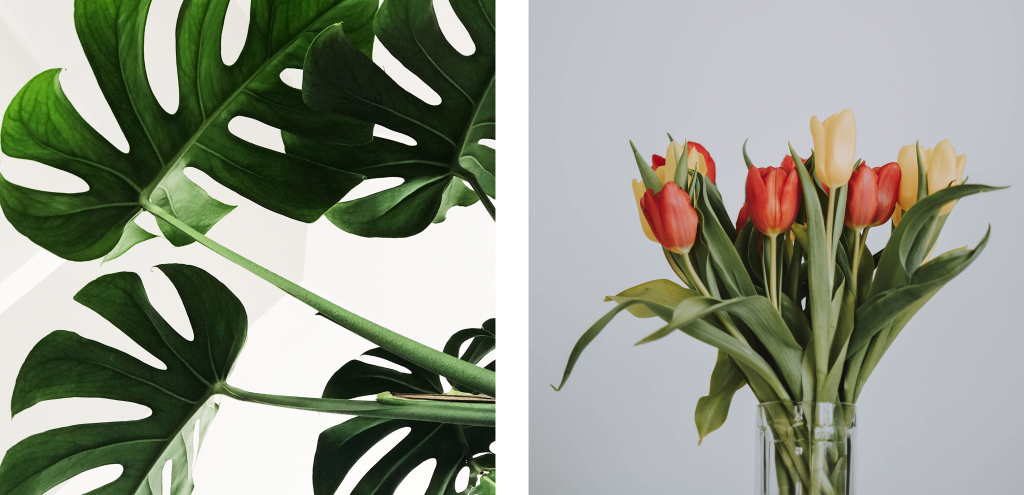 Hanging Plants
A Devil's Ivy is great for hanging off bookshelves or above windows, as the plant hangs beautifully. The heart-shaped leaves create a gentle and organic look. This plant can also help clean pollution from the air. A give away from its name, all parts of the devils ivy are toxic so keep out of reach of children and pets.
Plants For Humid Environments
The Boston Fern thrives in a humid environment so is a great addition to a bathroom as they soak up the steam. The Boston Fern requires a bit more maintenance as it wants frequent watering to keep the soil moist. The foliage remains evergreen and is a popular houseplant.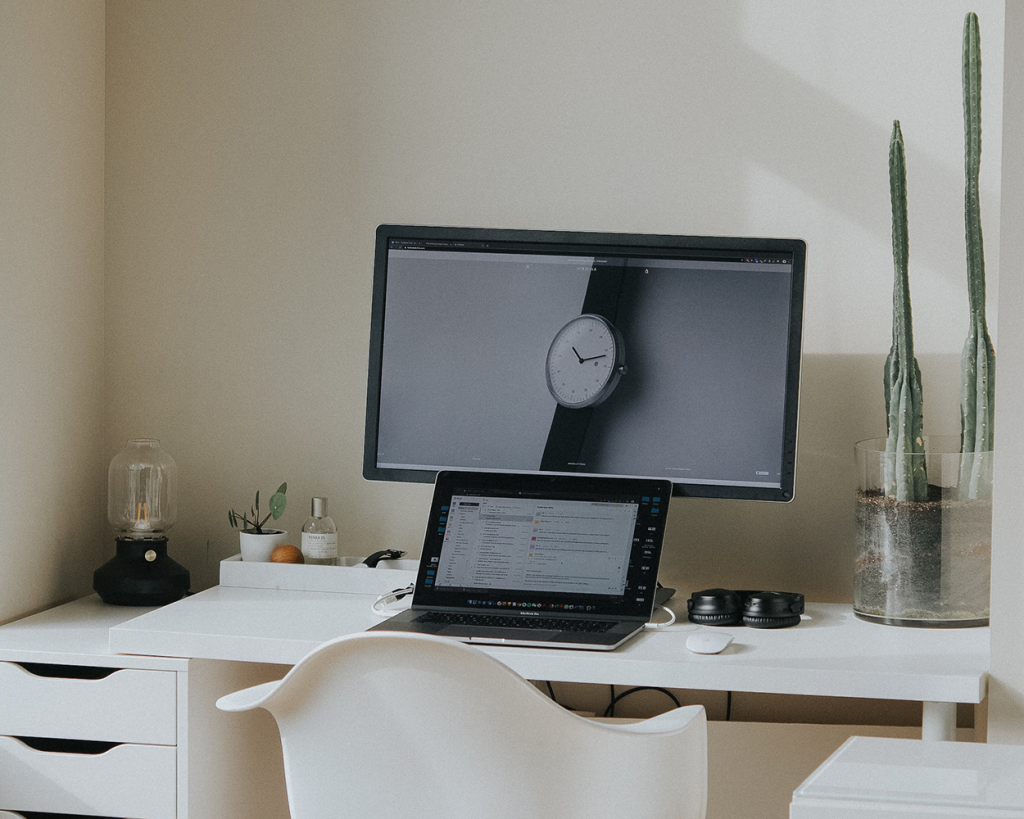 Flower Plants
Peace Lily with soft green foliage represents calm and tranquility which is great for creating a relaxing space. The Peace Lily prefers shadier spots so can be a great addition to corners of the room. It blooms twice a year, flowering for several months. They are not part of the Lily family so are safer around pets but can irritate stomachs or cause extreme salivating if they are ingested.