The start of this decade saw an outcome that no one expected to happen. It has had such a large impact on all our lives that it has resulted in shaping the current interior design world. After much research, we have decided our favourite predicted interior design trends for 2021.
Emphasising The Importance of Biophilic Design
The technical term describes the focus on us humans and our innate connection to nature and natural processes. Biophilia means a love of nature. It suggests we have a connection to the natural world through thousands of years in agrarian settings. We therefore should approach design in a way that satisfies this connection with mother nature. It is all about bringing the outdoors in. Scientific research has after all proved that nature makes us feel better and is beneficial to our health.
With more people moving to cities, this approach is becoming more and more important for optimizing a healthier and happier living environment.
The pandemic has also increased everyone's desire to spend time outside, with more people making regular use of their outdoor spaces, whether that be a garden, patio or balcony.
Coinciding with biophilic design, we have noticed a growing interest in house plants. Individuals have a growing awareness about the benefits that nature can bring to your interior and your life.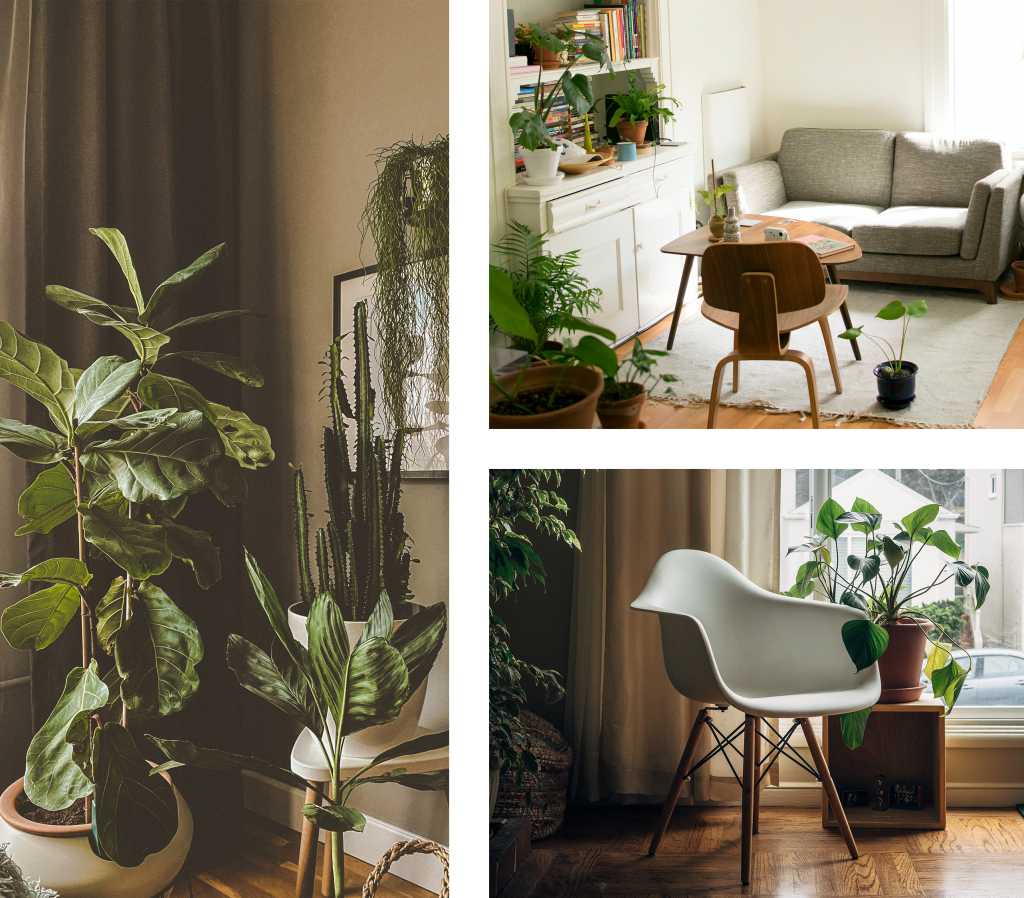 Green Becoming A Dominant Part Of Home Colour Palettes
Corresponding with the uprising trend of biophilic design, we have spotted the colour green's increase in popularity. People have been sharing their updated decor featuring green furniture, walls, kitchen cabinets or tiles.
Scientific research has found that the colour green can help to relieve stress and decrease heart rates. It is commonly connected with calmness and tranquility.
Dulux's colour of the year for 2020 was a very light and calming green called Tranquil Dawn. This has transferred into 2021 with a wide variety of green hues being used. From muted olive greens, to vibrant forest greens.
This has moved away from the kitchen trends in recent years of very neutral and minimal colour schemes. Individuals are now looking to add personality and spirit in their kitchen, with bold cabinets, patterns and contrasting handles and knobs.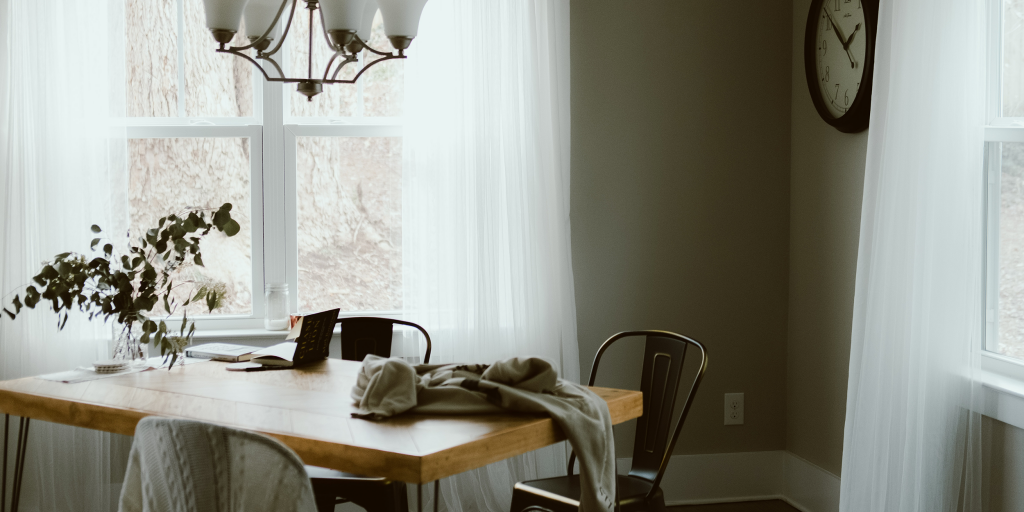 Remote Working Leading To More Home Offices Being Created
We believe home offices are here to stay, with remote working now becoming the norm. This could lead to a change in the working environment. Employers are seeing the benefit that remote working can have, with more flexibility and freedom for their employees.
The frustration faced with the change from office to remote working, is having limited private space to work. This is why we believe that we will start to see more dedicated home offices, guest rooms may be replaced or doubled to be an efficient working environment. Individuals may even move home to have more space that allows them to have a private working area.
Timeless Style Is Here To Stay
One interior design trend that seems to never go out of fashion is mid-century modern, it is still everywhere. Providing style inspiration for hotels, restaurants, bars, TV shows and film sets as well as home decor. You can find the style wherever you turn.
Mid-Century Modern was such a big design movement, along with the Bauhaus movement, that we still find today that it has a major impact on the interior design world. With function at the core of the designs, this is why we believe that this is a style that is truly timeless and unbeatable.
The designs fall into endless settings. We have seen them being used in industrial, minimal, contemporary, Bohemian, Scandinavian and more decor styles. With furniture designs from the era fitting beautifully in a wide variety of settings it keeps the style feeling fresh and fun. The colour palettes portray a happy and sunny lifestyle, which most of us like to feel.
People are looking for a timeless style and a quality built to last. Something that we strive for at Pash.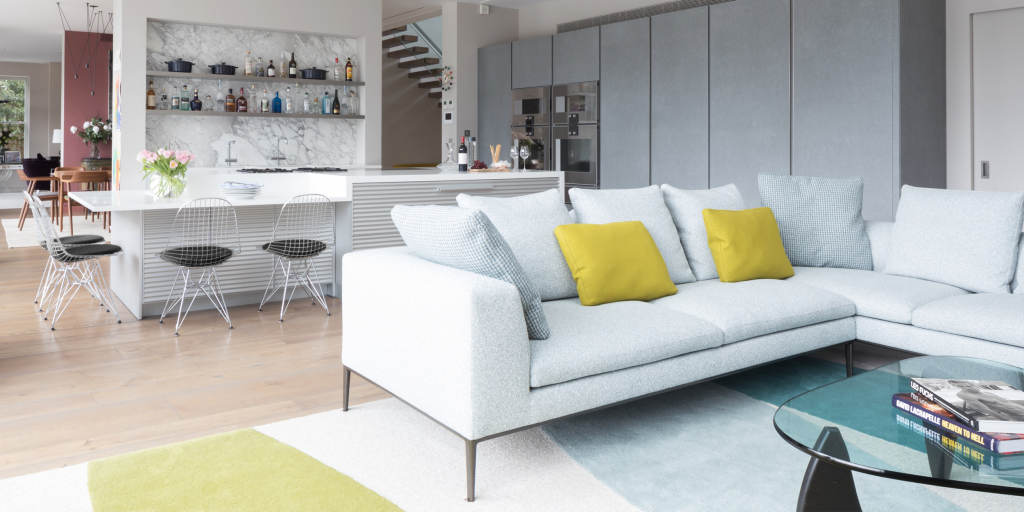 Natural Materials
Alongside this, more people are choosing natural fibres over synthetic fibres. Is this because they want to choose a more sustainable and natural fibre in their furniture? We can begin to see more wood, cashmere and leather being used in peoples home decors over synthetic materials.
Scandinavian Design Is Still Trendy
This design focuses on high-end craftsmanship, materials and clean lines, so the philosophy behind the style still remains relevant today. Hygge, the Scandinavian word for art of cosiness and comfort, is still trending and we understand why.
Your home is a great escape from a busy and hectic lifestyle, so why wouldn't you want to be comfortable in your own home?
Popular Scandinavian designs of today actually emerged in the 1950s, not a few years ago when the Scandi obsession really took off. This was a similar time to the mid-century modern movement, but their movement was called 'Functionalism'. A lot like mid-century designers, Scandinavian designers put functionality at the forefront of their designs, while considering the style aspect of the piece later.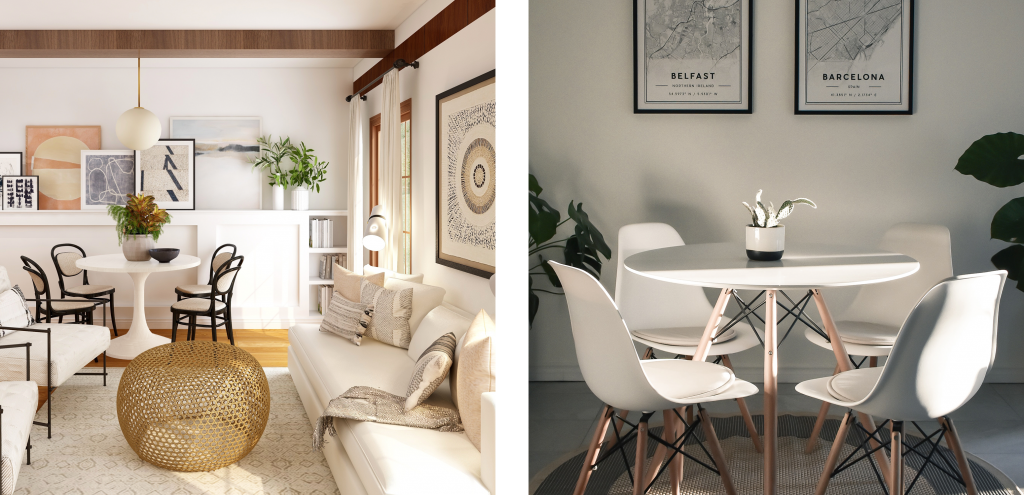 Earthy Painted Walls
Interior design seems to be moving away from grey into warmer beiges and sandy tones. A lot of interiors we are seeing are making use of earthy and neutral coloured backdrops. Interiors seem to be heading in a direction of being very natural and calming, inspired a lot by nature.
A lot like grey, these warmer neutrals are easy to work with and create a very tranquil and relaxing space. They pair well with natural materials that are growing in popularity, and can be highlighted with darker, moodier colours like dark blue or green. At Pash, it gives us a feeling of a very warm Scandinavian inspired space.
What have you started noticing in the interior design world? Are there any interior design trends that you will look to this year?