And here we are – summer is slowly ending, the leaves are changing colours, the weather is getting a little cooler, and pumpkin spice lattes are back in full force. But that can also mean one thing – it's the perfect time to start thinking about how you will decorate your home for this autumn season.
In this blog, we'll share with you our top 5 autumn home decor trends to help you create the cosiest house of your dreams in 2022. 
The Best Time To Start Decorating For Autumn
If you're already excited to start shopping for autumn home decor, we have great news! Right about now is a great time to find trendy and chic autumn items that will make it easy to transition your home from summer to the new cosy season.
Late August or early September are the best times to start searching for home autumn decor inspiration. Keep an eye out for warmer, richer colours, and get creative by playing with various accents and textures that will fit your interior design style. Though most of us expect to see a lot of orange shades during the autumn season, 2022 will be much more colourful than ever, according to interior design experts. 
We recommend including more hues in your home's colour palette, either in your home decorations, living furniture, office furniture, or in any other accessories you'll find during your autumn home shopping hunt. As we've seen throughout the year, design trends have centred around creating beautiful home office spaces, bringing nature indoors, and purchasing furniture more sustainably. 
However, this autumn season has become much more confident and joyful, led by strong retro references and a warming colour palette that still incorporates hints at the pantone colour of the year 2022. So without further ado, let's jump into the autumn home decor ideas we've prepared for you! 
1. Earth Tones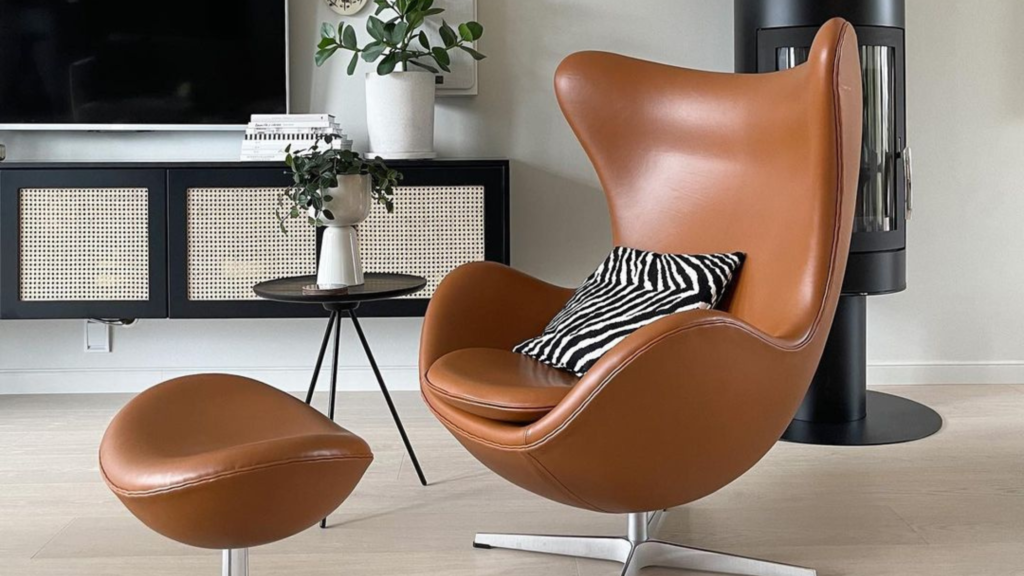 Earth tones and warm neutrals are making a huge comeback this year after being one of the home's most popular autumn decor ideas for decades. And the best part is that this interior design trend continues to grow in popularity this autumn throughout the winter season.
You can incorporate all of the autumnal hues in your home designs, with colours like warm browns, terracotta, taupe, and earthy greens. One excellent way to follow this trend is by swapping out your living room pillows and throws for a cosier feel that matches these shades, or to simply add a gorgeous Brown Leather Modern Chair in your living room.  
If you truly want to create hygge in your home (the feeling of cosiness and comfortability), think about how you could incorporate the following earthy tones in your modern furniture, decorations, and colour palettes:
Warm tones of sand 

Cinnamon

Mushroom

Rust

Caramel

Copper

Oatmeal

Muted greens
2. Wooden Furniture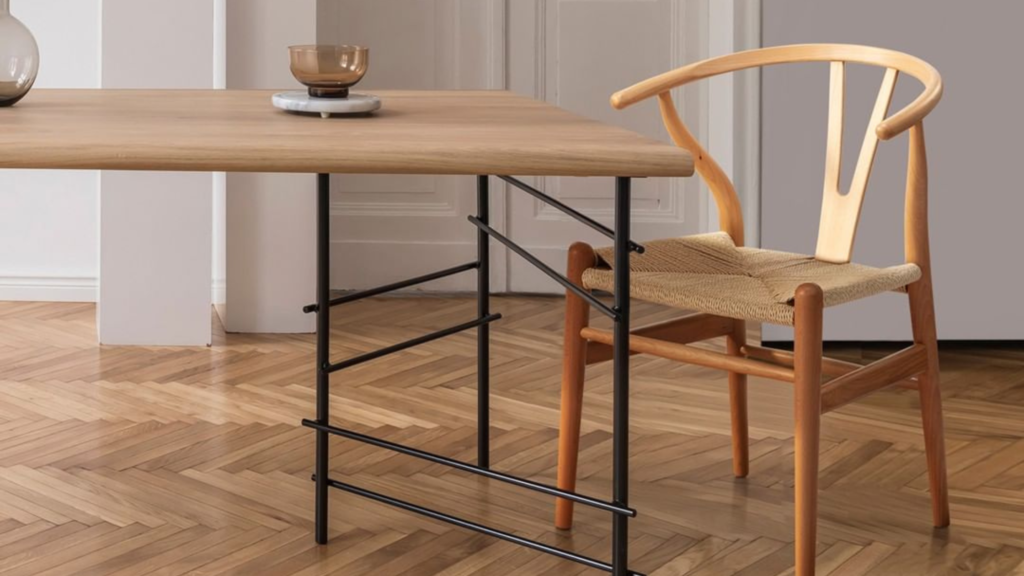 In the world of modern interior design, it is well known that the natural beauty of wood creates a welcoming and relaxing environment, perfect for autumn. And with people's growing desire for lighter, more open spaces, wood can elegantly add a much-needed grounding effect to any living space – the perfect example is our Beech Wood Wishbone Chair.
Warmer wood tones are surely returning, especially in dining furniture, bathrooms, coffee tables, chairs, and accessories. A top tip that can effortlessly help you bring a touch of warmth to your kitchen and dining space is to add wooden counter stools and wooden cutting boards. Simple, elegant, and effortlessly on-trend. 
3. Dried Arrangements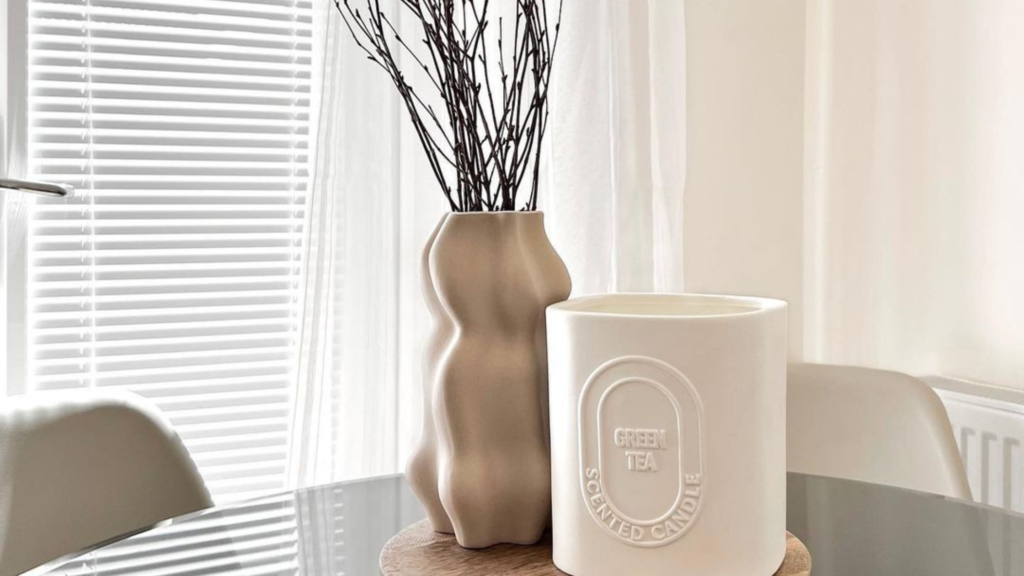 It's time to get cosy by bringing nature's beauty indoors with dried naturals! Whilst being one of the must-have autumn home decor trends for 2022, we couldn't be more thrilled about introducing you to the rustic charm of dried flowers and plants when placed in the home. 
Embrace nature in all its forms this autumn by using wreaths, garlands, centrepieces, a simple dried flowers bouquet, or some branches from your garden. It is a highly versatile trend that can effortlessly add a touch of texture and intrigue to any modern living space, whether it's a more formal living room, a playful dining room, or a favourite cosy family den.
4. All Kinds Of Pumpkins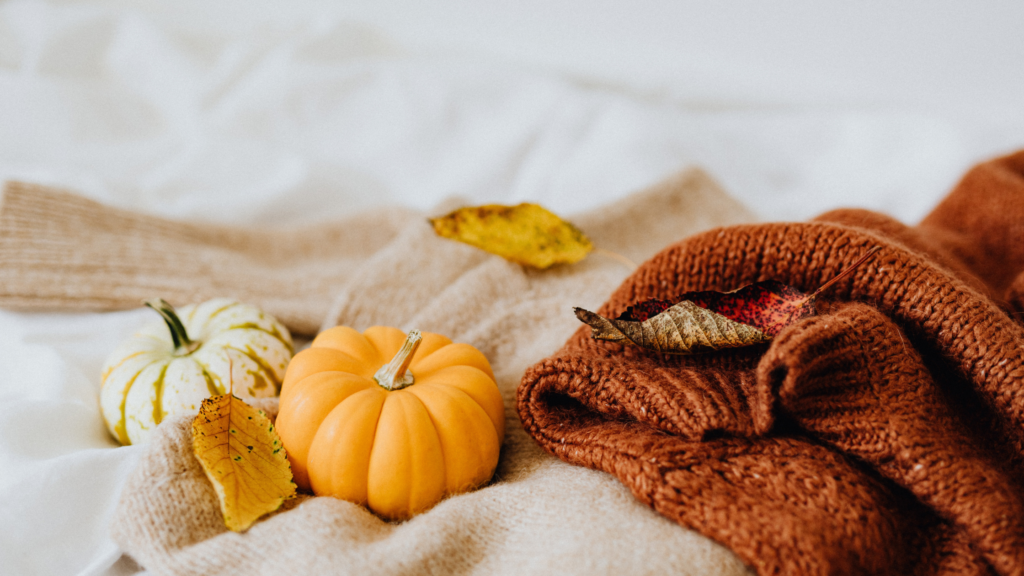 One thing is certain if you're thinking about how to be happier at home – upgrade your classic pumpkin decorations and arrangements! Now is the best time to start swapping out the summer pineapples for autumn pumpkins and enjoying pumpkin spice lattes during a rainy afternoon to truly enjoy the season. 
Pumpkins aren't just for Halloween, they're the mascot of the autumn season! You can get really creative with your pumpkins by making quirky jack-o-lanterns, placing pumpkin decorations on your dresser or bookshelves, and even personalising your front porch to match your home's colour aesthetic.
5. Barbiecore
Barbiecore is a fairly new interior design trend but one not to miss when thinking about how to decorate your home for autumn in 2022. It is a bubbly, hot pink renaissance, which emanates the message that you can decorate your home in whatever way makes you joyful and happy. 
If you want to bring this trend to life in your home, we recommend making a big statement for a small price. Instead of having a lot of small pieces, simply buy a few larger pieces to add to your decor. For example, you could paint your bedroom door purple (hint – in Very Peri to match this year's Pantone Colour), get a colourful rug for your living room, or hang a beautifully painted frame on your dining room wall – whatever comes to mind, bring it on!
Final Thoughts
And there we have them – our top autumn home decor trends of 2022 that you will love! We hope they'll help you incorporate the warmth and welcoming feeling of autumn into your life and decor. 
Are you looking for more autumn decor for home ideas and trends? Here are a few related posts from our wonderful blog: